Hey Core Creators!
We released the second part of the Core Certification about Environment Art.
If you haven't shared what you've made during the first part, post a reply in this thread (click here)
This thread is the best place for you to showcase and share what you have made during this second part of the Certification called Environment Art (available here). Your goal is to take a screenshot of your game that looks like one of the screenshots we selected.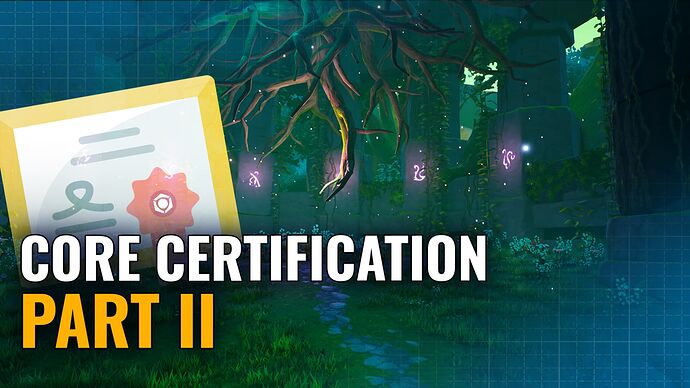 Reply to this thread with a message containing:
the screenshot of your creations
if you reached the end, the link of the unlisted project.
feedback on the course and if anything could be improved
We can't wait to look at what you have made!