GUIDE TITLE: How to install and play Core on GNU/Linux (Debian)
ESTIMATED COMPLETION TIME: 4 Hours recommended
CORE VERSION: Current version at the date 5/sept/2022
SUGGESTED PREREQUISITES: Basic understanding of Linux OS
TUTORIAL SUMMARY:
This tutorial will teach the readers how to setup Debian (Linux distro) to be capable of running Core.
Allowing the Linux users to create & play Core games.
EXPECT TO LEARN:
How to install private drivers
How to install wine (the right way)
How to setup play on linux
How to disable the graphics manager (gdm3)
END PRODUCT VISUALS
Gameplay session on Debian.
TUTORIAL:
1: Setup Debian to use and install WINE as this 1 page tutorial describes
https://wiki.winehq.org/Debian
(Note: follow each step of the page)
2: Install Play on Linux
(for Debian users simply do)
$ sudo apt-get install playonlinux
3: Install your private GPU Drivers (NVIDIA or AMD)
Note: make sure your installation is successful otherwise everything else may fail.
4: Install Epic Games Launcher using wine(PlayOnLinux) & after that install Core.
5: Configure your Play on linux PREFIX as I show you below.
And that's it! Basically all you had to do to be able to play core on linux are those 5 steps.
IMPORTANT. if you don't need DETAILED information about how to do each of the 5 points mentioned simply stop reading. Do what is mentioned above and you will be fine. Otherwise... Welcome to the Tutorial!
Prologue
Every PC is completely different, playing on Linux has always been difficult no matter what, because each setup will behave different. This means that its highly probable that the configuration ive done might actually not work for you, specially if you are a NVIDIA user, because I have tested and run my games using a Radeon rx 570. But I'm not saying this to discourage anyone! by the contrary. NVIDIA provides OUTSTANDING DRIVERS. and I'm pretty confident this exact setup could work as well for NVIDIA users.
Why Linux? Because Linux is better. (specially if you are a developer, you will be amazed by the unimaginable amount of features the OS has)
And finally I want to make this detailed section of the tutorial straight to the point / important information. And that is precisely the main reason why I'm not going to explain step 1 (because it is perfectly explained on the URL provided) & Step 2 & Step 5.
3: PRIVATE GPU DRIVER. (NVIDIA / AMD)
What is that?
A driver... is the software/program that tells your GPU (video card) what to do and how to do it.
Without a driver your GPU will not work as intended.
(I believe anyone nowadays knows what a driver is, just had to explain it the simplest way possible if there is someone with 0 knowledge reading this.)
so in this step (step 3) you have to download the driver for the GPU you own. Either on AMD Radeon web page or NVIDIA web page.
This might look like a simple step right? like hey... that is easy... i just download it and install it and TADAA right?
well... I was thinking the same thing, before actually uninstalling and reinstalling the driver more than 10 times.
So read carefully my WARNING: Make sure, make 100% sure that you are installing the RIGHT driver for your GPU + that you uninstall the "Native drivers" that Debian comes with before actually installing the downloaded driver.
There are plenty of tutorials out there explaining how to completely remove the native drivers Debian provides by default. However I'm going to say that the simplest method is to open Synaptic (Linux software manager) search for "NVIDIA" or "AMD" and mark all of the packages involved with those words and UNINSTALL THEM. afterwards that press CNTRL+ALT+F5 to go into the command line mode witouth graphic environment and Disable the graphics manager for Debian by typing $ sudo service gdm stop (write this down in real paper)
Afterwards locate yourself in the Downloads folder and install your private driver.
Simple guide to use the Terminal / shell / Command line

cd ---> Change directory (to move between the files of the system, opening folders or going back)
ls ---> List (to display the files on the current folder)
./NameOfTheFIle ---> will execute the file

note: for more detailed information on how to move on the terminal google for some basic linux tutorials covering this topic.
A lot of them exist.
Double check that the installation finishes with 0 errors. Otherwise you are doing it wrong and you should try downloading another version of the driver.
4: INSTALLATION - PRE CONFIGURATION
So you already have your latest driver ready to play some games! Congratulations!
and i'm assuming that you already have play on linux installed.
So run play on linux, create a new virtual machine x64
Before proceeding to download the epic launcher, click on the configuration icon---->install components
from the install components section simply install these components
*latest dotnet component.
*latest directx9
*latest directx11
*latest directx10
This will allow epic games launcher to work.
Download epic games launcher.exe and execute it using your brand new configure wine prefix.
Afterwards install Core.
5: CONFIGURE YOUR WINE PREFIX EXACTLY AS MINE!
I spent like 3 hours figuring out which components were the right ones in order to make games running as smooth as possible.
So these are my settings.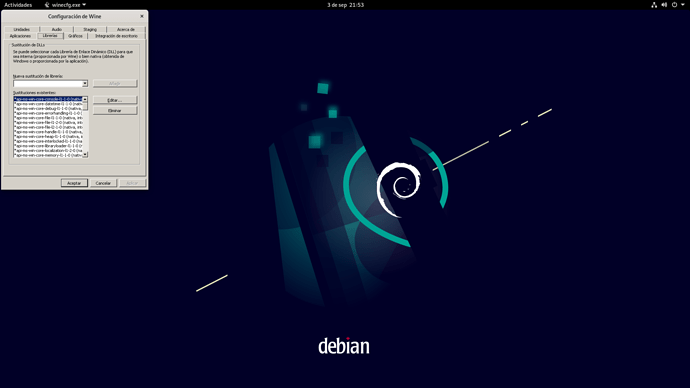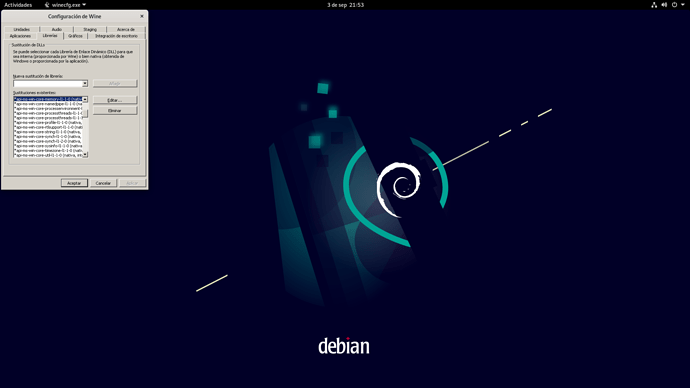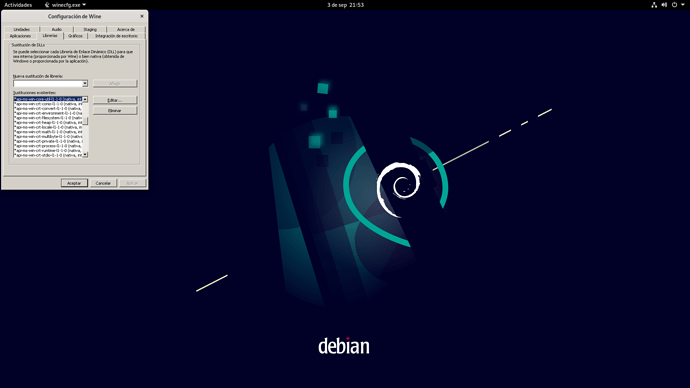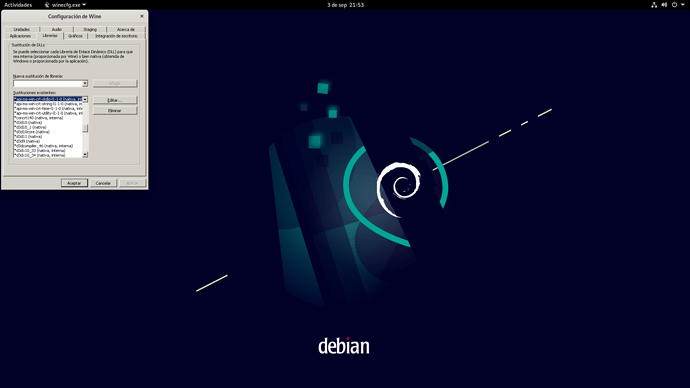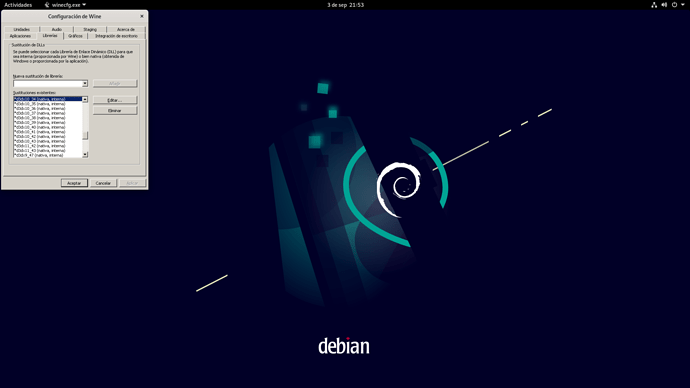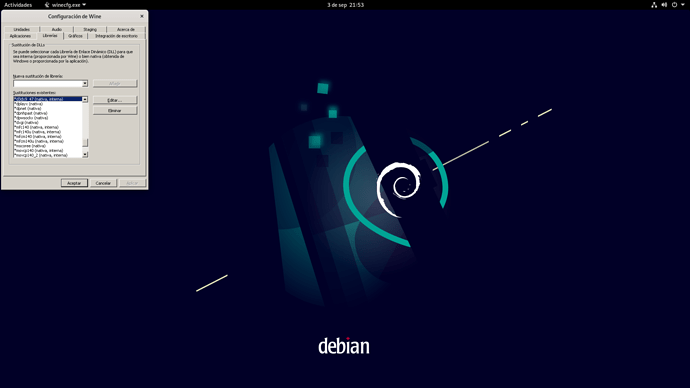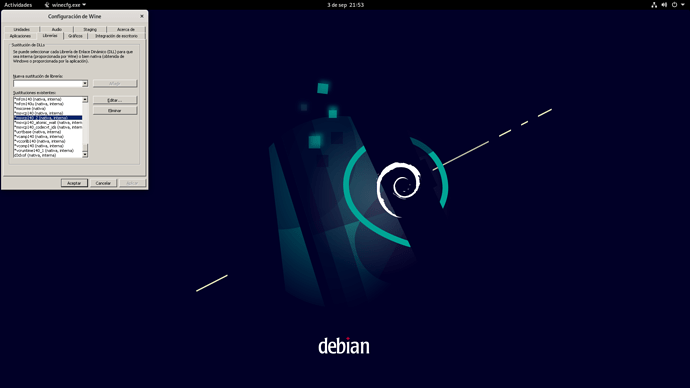 And that's it! if you have completely installed your GPU Driver and properly setup Play On Linux you should be able to launch Core from your epic games launcher and be able to play! I honestly hope that after finishing this tutorial everyone will be able to install and play Core on Linux. Share your thoughts using the reply feature below!