Error : Failed to Zip game screenshots , Failed to publish.
"Temp/ImageStaging/banner.jpg" this location does not exist yet an error.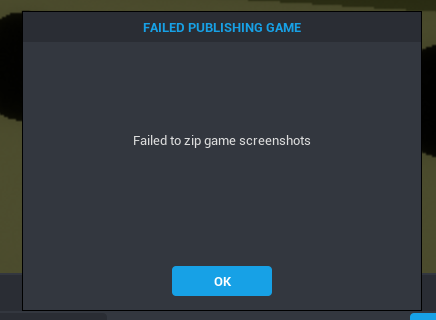 The path shown in error does not exist, not even under hidden files and folders.
I cleared all temp files form computer, restarted engine and launcher , restarted computer, tried republishing several many times, tried publishing without screenshots, tried publishing with 1 screenshot, tried everything to no avail.
Please help, this game update fixes a bug in my game, and my game is an entry for Survival Jam ending on Monday. I am not able to update my game. Must get it published soon.
thanks