TEMPLATE NAME: Worm on a Hook Scene
CORE VERSION: 1.10.3
TEMPLATE VERSION: 1.0.0
TEMPLATE DESCRIPTION:
Found a cool rendering in Blender Marketplace that I wanted to try and recreate in Core.
Original concept credit to BlenderPirate.
Just a fun scene to stretch the creative muscles with.
CC used - LuckofBucks Swimmable Water & JustinMcintyre911's Fish with big lips.
Enjoy,
NDG
TEMPLATE ROADMAP:
Fixed scene - Maybe expand the backdrop in the future.
TEMPLATE VERSION NOTES:
1.0.0 - Initial release
MEDIA: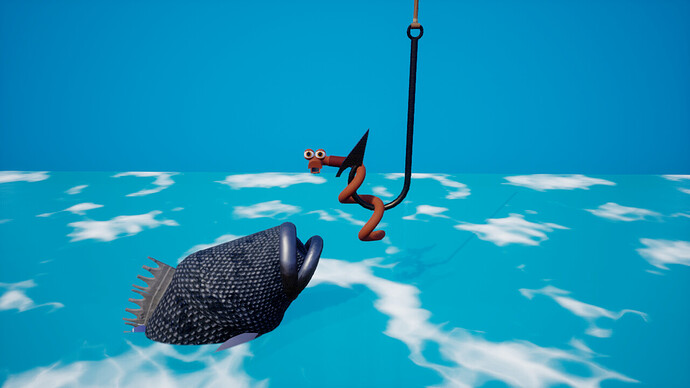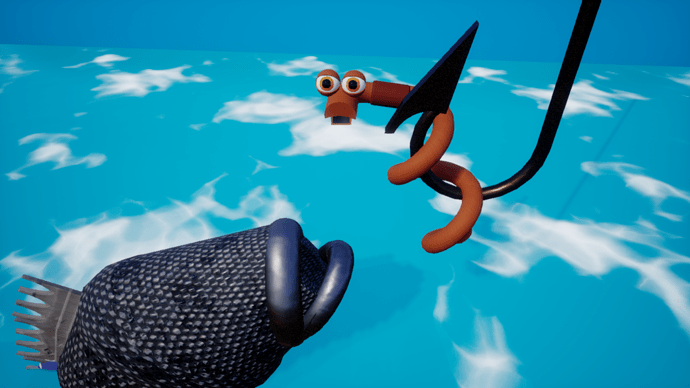 ADDITIONAL INFO: