GAME NAME: Western Showdown 1.0
PLAYER COUNT: 8
CORE VERSION: 2.2
GAME VERSION: 1.0
GAME LINK: Link to your game on coregames.com Western Showdown by tronvolta - Core Games]
GAME DESCRIPTION:
game description here
GAME ROADMAP:
Sniper rifle Old West Style, more detailed environment changes, possible AI for single player, possible Gatlin Gun Wagon that is driveable
GAME VERSION NOTES:
This is now the new location for updates to the original Western Showdown Alpha.
Same old Wild West fun just migrated to this location do to an issue of a new computer and losing the original on my old computer.
Doctors Office has healing potions. Remember to heal there.
There are ladders at the Bullock Inn and Saloon at the back. Look for them near the Leaderboard sign. You can climb them to get above enemies.*
1.0.0 - Initial release
MEDIA: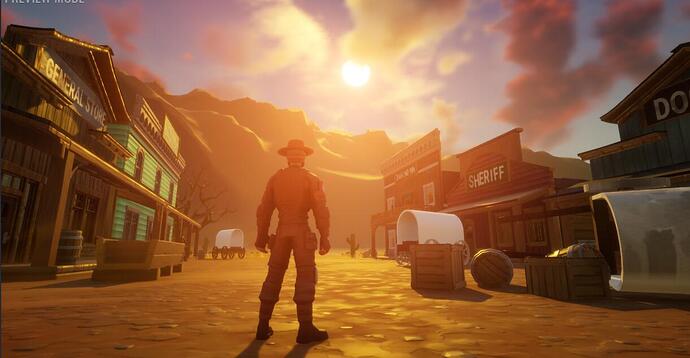 ADDITIONAL INFO:
IMPORTANT: This is the new official place for Western Showdown updates. I have migrated to a new computer and lost the original. Rest Assured all original content was ported over but I can only update this version. The old Wester Showdown Alpha will still be live but no updates.