TEMPLATE NAME: Toy Weapon Loadout
TEMPLATE VERSION: 1.0.0
TEMPLATE DESCRIPTION:
All those high caliber bullets and loud booms are cool and all, but have you ever just wanted to smack someone with a foam sword? Bop them with a squeaky hammer? Hearing that satisfying click from a toy gun? Well, then this is for you!
Using Buckmonster's QuickWeaponSwitch CC (thank you!), I've swapped out the weapons for TOY WEAPONS! Included in this loadout:
•foam sword
•inflatable hammer
•cap gun
•toy rifle
•toy shotgun
•toy crossbow
•manti soaker (from CC by varglbargl: Thank you!)
If you don't want to use the loadout, you can look up "Advanced Toy..." in your Project Content and just drag the individual weapons into your hierarchy (already set up with pickup triggers).
TEMPLATE ROADMAP:
No planned updates for now
TEMPLATE VERSION NOTES:
1.0.0 - Initial release
MEDIA: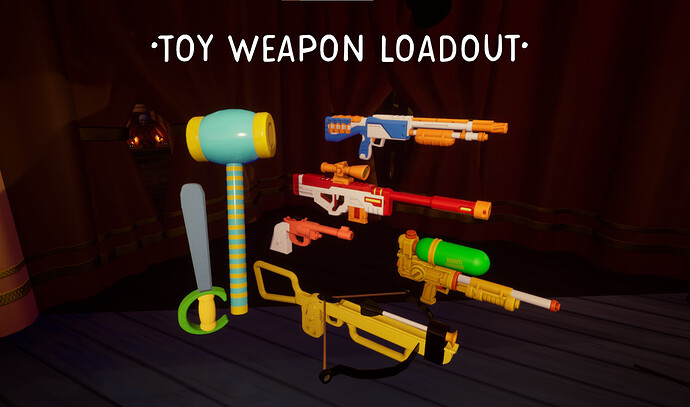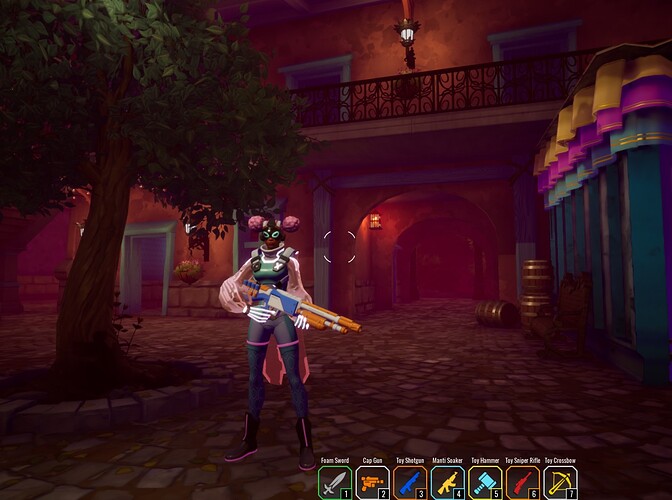 ADDITIONAL INFO:
courtesy of Team META