GAME NAME: WARRIORS of TEMPEST
PLAYER COUNT: 5
CORE VERSION: 1.10.37
GAME VERSION: 1.0.1
GAME LINK: https://www.coregames.com/games/f50b1f/warriors-of-tempest?utm_source=copy&utm_medium=client
GAME DESCRIPTION:
*This is a Battle Royale where you can fight other players using medieval weapons which is rare Nowadays in the era of guns. Also, you can enjoy a taste of having super-powers on a deathmatch. Fight with your friends and have fun. Also, you can take revenge here...on this particular day…on this arena, for what he/she did to you once or a long time ago on the name of friendship


Enjoy a Dynamic, Relaxing & Beautiful environment with dynamic sounds. And also let me know about your experience playing this game in discord; you will find the link inside the game and also don't hesitate to email about anything related to this game.
Enough talk…Let's play and have fun.
GAME ROADMAP:
Planned to enlarge the arena, a world leader board will be added, and also COIN FOR KILL system will be included, fantasy skins and a leveling up system will be added in future updates. This is my first game is core. I will update this game if I get feedback from the players. So pls don't forget to comment after playing the game.
GAME VERSION NOTES:
Version: 1.0.2
MEDIA: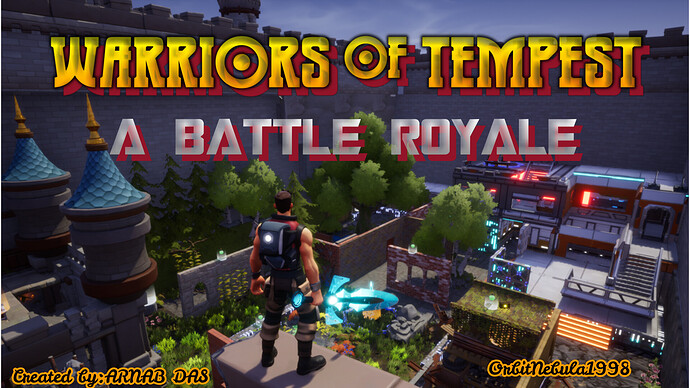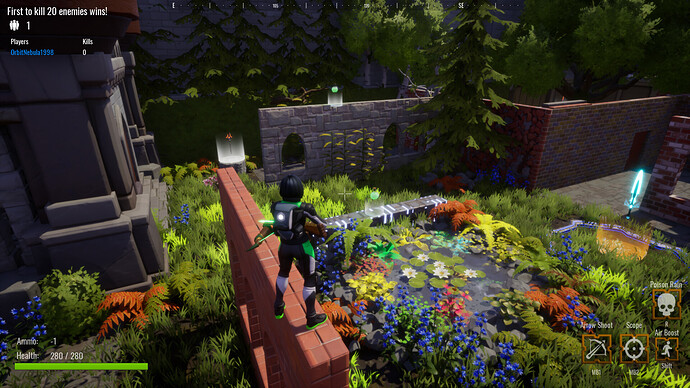 ADDITIONAL INFO:
The game needs 2 players to start right now. Though the main planning was...min 4 players for the game to start. But due to player shortages, reduced the number of minimum players required at lobby.