GAME NAME: VAARA
PLAYER COUNT: 1
CORE VERSION: 1.9.9
GAME VERSION: 1.0.9
GAME LINK: VAARA by Drogan - Core Games
GAME DESCRIPTION:
Vaara is our first foray into a new, world-building project. Drawing inspiration from the games Breath of the Wild and Shadow of the Colossus, and mixing in elements of the platform-adventure genre, it is an exploration of what could be given the time and resources.
GAME ROADMAP:
Planning fixes from initial release based on player feedback and found bugs.
GAME VERSION NOTES:
1.0.0 - Initial release
MEDIA: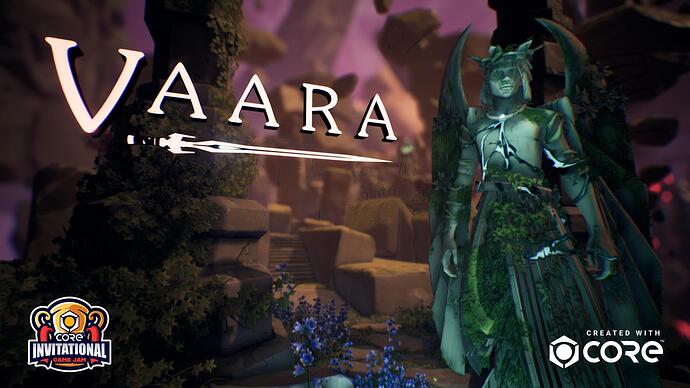 ADDITIONAL INFO: