TEMPLATE NAME: Utterly Elevator
CORE VERSION: 1.10.3
TEMPLATE VERSION: 1.0.0
TEMPLATE DESCRIPTION:
Multi level elevator with UP/DOWN controls inside the elevator and external call buttons for each level.
Buttons change color when pressed.
Models are basic as it is assumed he creators will need to change these to match their game style/theme
TEMPLATE ROADMAP:
Will add more advanced controls inside elevator so individual levels can be selected instead of going up or down one level at a time.
TEMPLATE VERSION NOTES:
log of your template's version notes example:
*1.10.0 - Initial release
1.10.4 - moved audio custom properties to root of template
1.10.5 - tweaked position and size of the buttons on the elevator to make interaction easier.
MEDIA: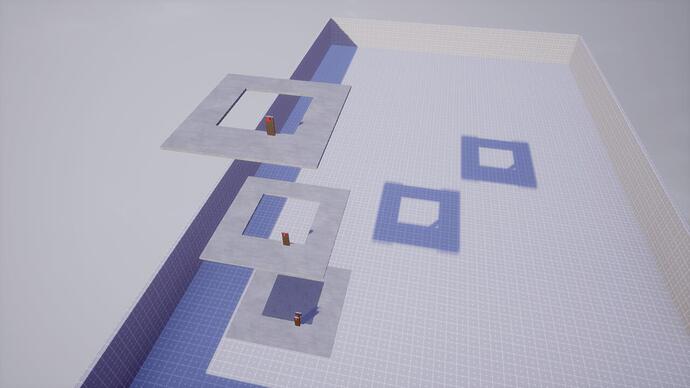 ADDITIONAL INFO:
Core Games Utterly Elevator Template Basics and Remove a Level - YouTube - basics usage and remove surplus level
Core Games Utterly Elevator Template - Add additional Levels - YouTube - how to add extra levels