TEMPLATE NAME: Tutorial UI
CORE VERSION: 1.9.9
TEMPLATE VERSION: 1.1.0
TEMPLATE DESCRIPTION:
Starter template for Tutorial UI.
Help users learn how to play your game!
Custom parameters for toggle keybinding and fade speed.
TEMPLATE ROADMAP:
None
TEMPLATE VERSION NOTES:
1.1.0----------------------
Changed default toggle of tutorial to T.
Undeprecated UI elements.
Changed shades of colors for a better color scheme.*
1.0.0 - Initial release ---------------------
MEDIA: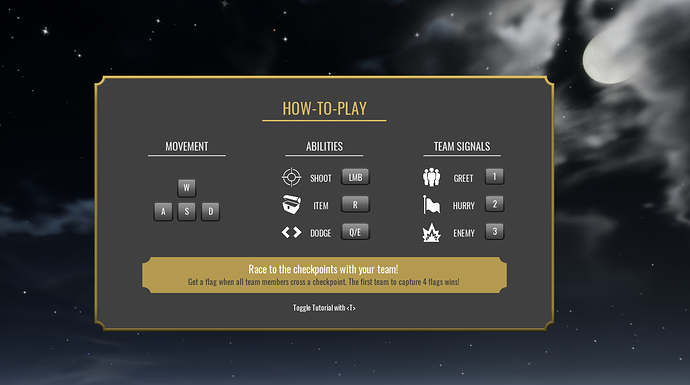 ADDITIONAL INFO:
If you have any questions, just let me know, and feel free to mod/use to your heart's content.