GAME NAME: Toy Tanks
PLAYER COUNT: 1-16
CORE VERSION: 1.9.9
GAME VERSION: 1.0.6
GAME LINK: Toy Tanks by randomphantom - Core Games
GAME DESCRIPTION:
Drive a toy tank around and destroy enemy tanks!
CC content used:
CORE Blocks by NoobDadGamer
casino dice by togagames
GAME ROADMAP:
currently alpha. Planning to include capture zones, shop, additional tank abilities
GAME VERSION NOTES:
V1.0.6 - Dec 2, 2020
alpha version
Fixed projectile to be client-server consistent, and made slight change to spawning
Made different player colors to better aid in knowing what to avoid!
Fixed debris object spawning
MEDIA: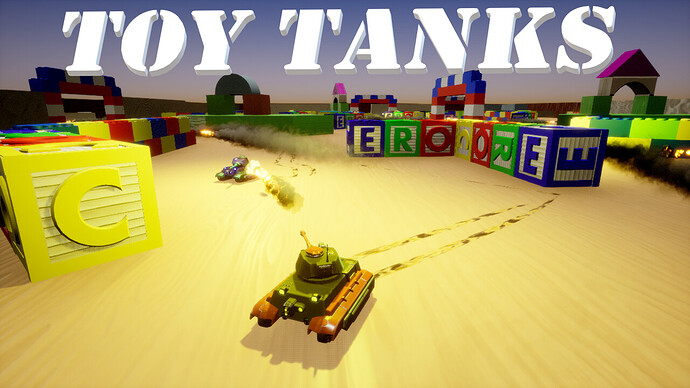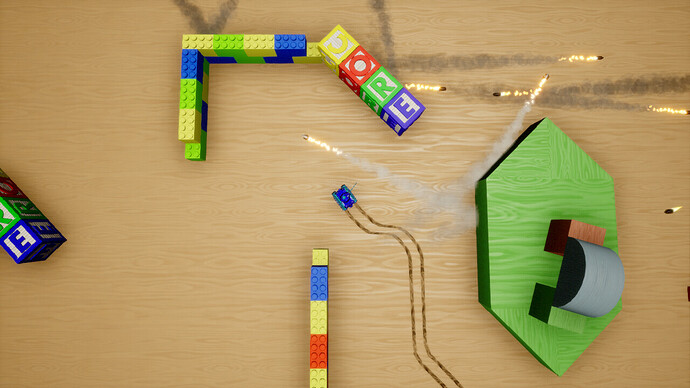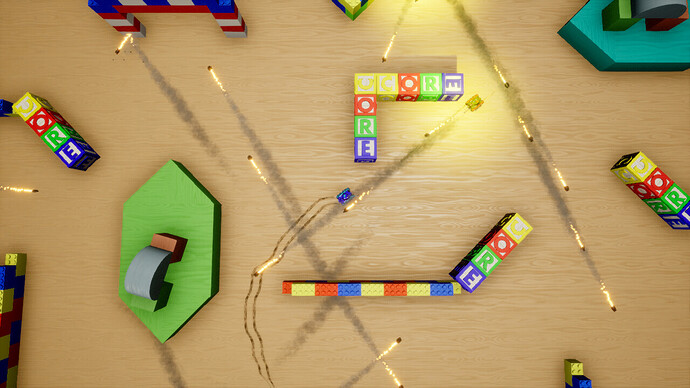 ADDITIONAL INFO:
Do provide any feedback!