GAME NAME: *TONK WARS
PLAYER COUNT: 8 Players
CORE VERSION: 1.9.9
GAME VERSION: 1.2
GAME LINK: *TONK WARS by Daddio - Core Games
GAME DESCRIPTION:
Silly fun mounted shooting game.
4 maps the rotate between rounds
Power pickup to use in combat
GAME ROADMAP:
Several maps in mow, more to come weekly.
GAME VERSION NOTES:
WORK IN PROGRESS:
10-8-20 - 4th NEW Map added in with Leader Boards now available by pressing F2, Also single player Target Practice (non scoring) is now available while waiting for players.
10-5-20 - 3 Maps now rotated between rounds!!!!
10-5-20 - Backend under the hood stuff done.
NEW PICK UPS ADDED!! 10-4-20 M2 to use. F for HORN...
10-2-20 Now with laser sight..
More coming SOON™
Programming by Blaking707
Level/Game Design by Daddio
Inspiration Tank mount from CORE!
MEDIA:
*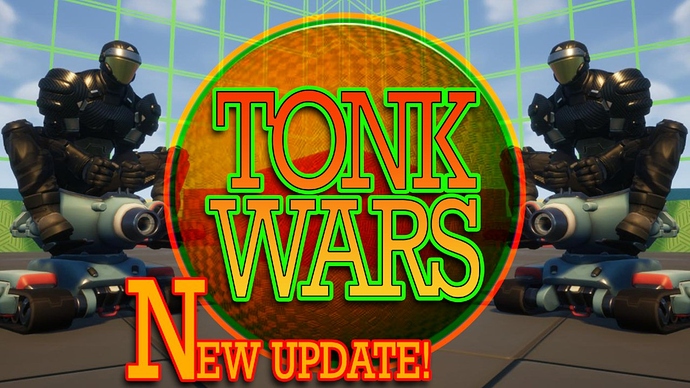 *
ADDITIONAL INFO:
Most fun using the tiny tank mount