GAME NAME: Toilet Rumble
PLAYER COUNT: 2-8
CORE VERSION: 1.0.189-prod-s
GAME VERSION: 1.0.5
GAME LINK: Toilet Rumble by Speedyjoe - Core Games
GAME DESCRIPTION:
Funny FFA deathmatch in a giant restroom complex.
GAME ROADMAP:
Stay tuned! Updates will be coming...
GAME VERSION NOTES:
V1.0.5 - May 18, 2021
MEDIA:
*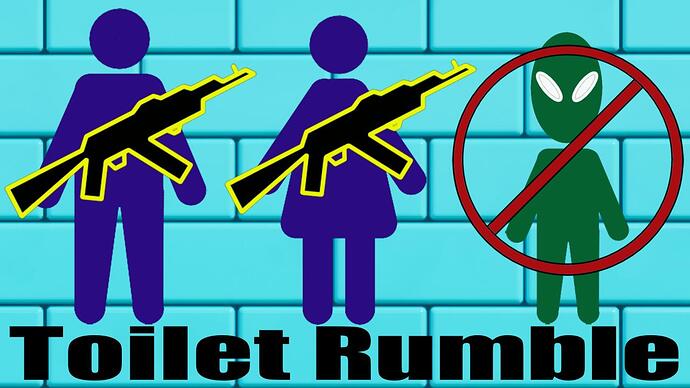 *
ADDITIONAL INFO:
Any new ideas and likes are welcome.