GAME NAME: Timber Tycoon
PLAYER COUNT: 1-5
CORE VERSION: 1.9.9
GAME LINK: Timber Tycoon by Datonare - Core Games
GAME DESCRIPTION:
Work together with other players and chop down new Easter themed trees. Once enough has been chopped down, an Easter egg hunt will start for the server! Run around and collect eggs before other players to earn points and rewards!
GAME VERSION NOTES:
[New Event]
Easter Event has been added
Chop down Easter themed trees across all biomes and once enough have been cut down, an Easter egg hunt will begin
During the Easter egg hunt, collect as many eggs as you can within the time limit! Your reward will be determined by your score
Normal eggs give 200 points
Gold eggs give 1000 points
Crystal eggs give 1500 points
Candy, crystals, rubies, and pet food is awarded for the egg hunt
[New Pets]
4 Easter themed pets have been added and can be purchased with crystals
[New Equipment]
2 new axes have been added and can be purchased with Candy
A new backpack has been added and can be purchased with Candy
2 new hats have been added and can be purchased with Candy
[Quests]
2 new quests have been added for the Desert biome
Lucky! Chop down 1 desert tree
Collect 3 treasure chests
The number of crystals and rubies from quests has increased*
MEDIA: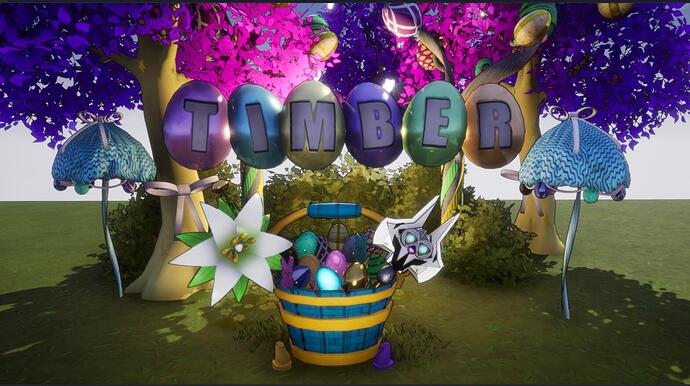 ADDITIONAL INFO:
This event runs until April 10th