GAME NAME: Vengeance
PLAYER COUNT: 2-16
CORE VERSION: 1.9.9
GAME VERSION: 1.0.0 please update
GAME LINK: * Vengeance by Mucho_Mu - Core Games*
GAME DESCRIPTION:
*Team Deathmatch with portals, jump pads, and powers (more will be added)
5 Starting Weapons
Health Potions around the map.
Q to Blink*
GAME ROADMAP:
*Q is to Blink, still figuring out how to add other abilties to work when switching weapons.
Will add random weapons to spawn in the map.
Will add other temporary buffs to find around map.
(once I figure these things out or when they are available I will add them)
Going to revamp the UI to look a bit more original.
If you have any suggestions please let me know.*
GAME VERSION NOTES:
1.0.0 - Initial release
MEDIA:
*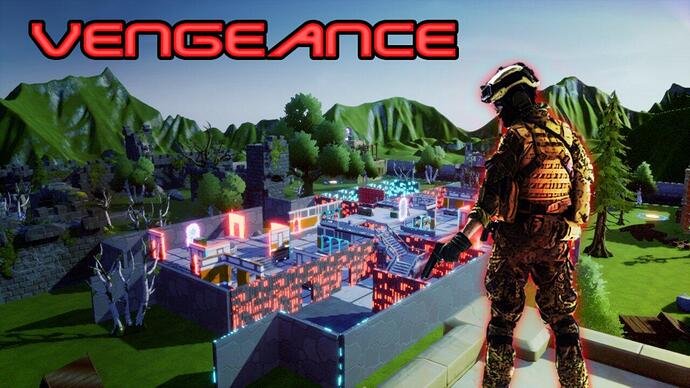 *
ADDITIONAL INFO:
All additional information here