TEMPLATE NAME: The Frame Concept
CORE VERSION: 1.10.3
TEMPLATE VERSION: 1.0.0
TEMPLATE DESCRIPTION:
I genuinely love Dubai. It is very close to me in location and I have spent a lot of time there gazing at some of the world's most beautiful structures.
One of the best things located there is "The Frame Concept". Conceptualized to be a bridge between Old Dubai and New Dubai, a link between the past and the present.
The original concept was designed to highlight the many "emblems" of Dubai and not simply be another tall building amongst the rest.
I hope someone finds a little pleasure in this structure. I've stood at its base, awed at its beauty, and tried very hard to recreate that feeling here with you.
Let's make something amazing together.
TEMPLATE ROADMAP:
Adding support buildings and surrounding features in the future.
TEMPLATE VERSION NOTES:
1.0.0 - Initial release
MEDIA: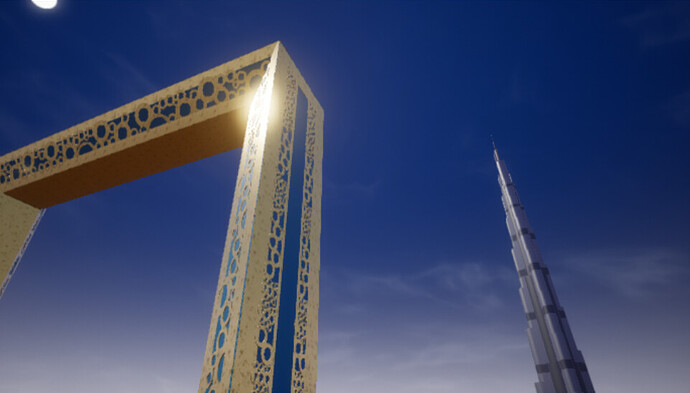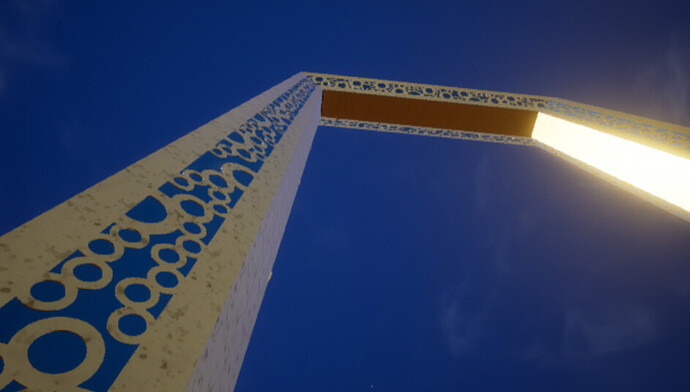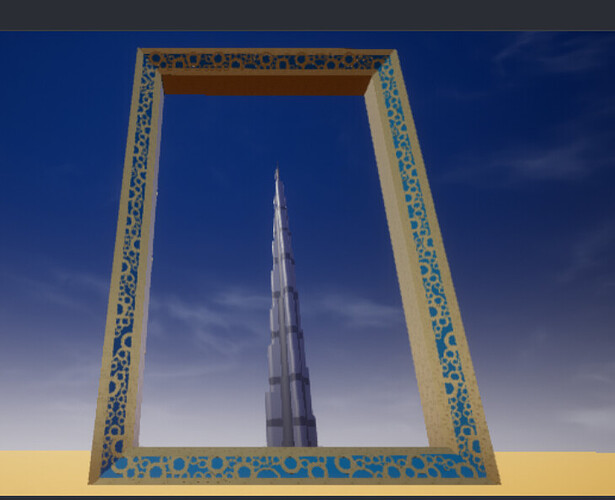 ADDITIONAL INFO:
Enjoy