GAME NAME: The Falling Games
PLAYER COUNT: 2-8
CORE VERSION: 1.0.191
GAME VERSION: 1.0.38
GAME LINK: The Falling Games
GAME DESCRIPTION:
Can you dodge the obstacles?
Join your friends on the platform and avoid the incoming walls!
Last one standing wins.
Score points to upgrade your stats.
GAME ROADMAP:
more game modes
more upgrades
perks
bugfixes
GAME VERSION NOTES:
Costume Update!
Buy a range of silly hats
Show your skill with fancy trails
DOUBLE EVENT: Earn twice the coins and twice the crowns from each round!
Previous Updates:
Added Single Player Mode! Now you can play on your own!
Highscores!
Updated Scoring System
fixed another bug where leaving players did not correctly end a round (Thanks to MetsuRjKen for finding this bug in their video)
Player list with ready status
Preparations for Leaderboards
Audio (BGM/SFX)
Player Upgrades (Speed/Score value)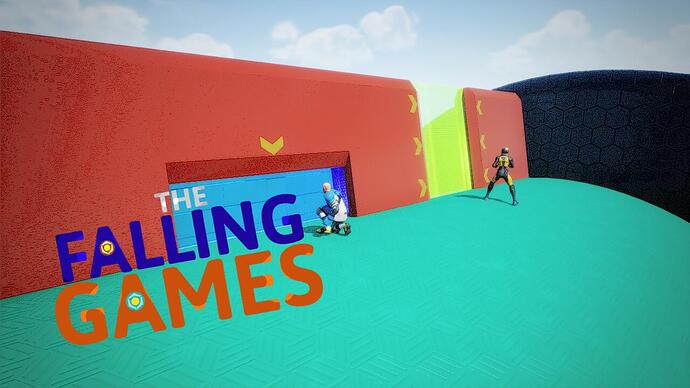 ADDITIONAL INFO:
Looking for all kinds of feedback!
Bug reports
Feature requests
Game mode ideas
other stuff