GAME NAME: Stealth Battle
PLAYER COUNT: 2-16
CORE VERSION: 1.9.9
GAME VERSION: 1.0.26
GAME LINK: Stealth Battle by selimsamot - Core Games
GAME DESCRIPTION:
*Opposing special ops teams fight to the death in an abandoned warehouse. Use your silenced SMG, flare gun, or knife for a stealthy takedown. The flashlight will help you see your way around but be careful not to give away your position!
Level Cycler by WaveParadigm*
GAME ROADMAP:
More levels and cosmetics
GAME VERSION NOTES:
*V1.0.26 - Feb 5, 2021
Added new map and cycle*
MEDIA: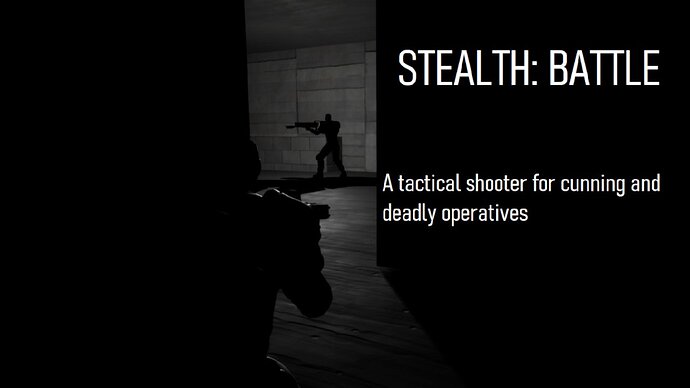 ADDITIONAL INFO:
Ninjas and assassins welcome