GAME NAME: Stairway To Victory
PLAYER COUNT: number of players to play 1 optimal players 2-16
CORE VERSION: 1.9.9
GAME VERSION: 1.0.2
GAME LINK: Link Stairway To Victory by LumenDev - Core Games
GAME DESCRIPTION:
*Can You Reach The Top? [Hard/Fun Game]
Enjoy Climbing the Stairway Meanwhile you push others down.
Reach The Top To Win!
Jumping has never been so fun until now ...
Stairway To Victory Features an engaging audiovisual experience enjoyable for everyone. It's not about the destination, but about the journey.
Containing different layers of music and visual effects as you climb the gigantic Stairway to victory.
Enjoy the journey!
And... Beware of The Other Players... They could push you Down...*
GAME ROADMAP:
More Layers, VFX & Music (And Additional stuff based on what the community will suggest in the comment section)
GAME VERSION NOTES:
*V 1.0.2
Beta Stage Of The Game.
Jumping has never been so fun until now ...
[NEW FEATURES]
*Altitude Bar (Shows where you are in the stairway, and where your enemys at)
*New Layers (The higher you get, the more interesting it gets)
*New Music Sets
(Now you can enjoy an incomparable audiovisual experience while you climb the stairway)
*New VFX
*New USER INTERFACE. (Beautiful user interface, done to assist you in your jorney to the victory!)
Thanks For Playing! Have Fun!

DevNote: Feel Free To Suggest Any Cool Item or stuff you would like to see in the stairway meanwhile you are climbing it! and i will add it ASAP. For this Use The Comment Section Below.*
MEDIA:
*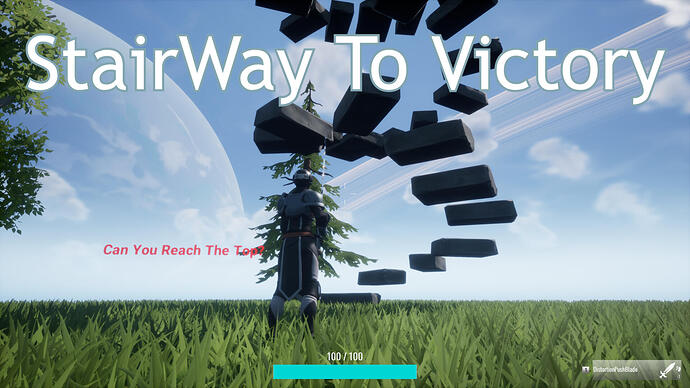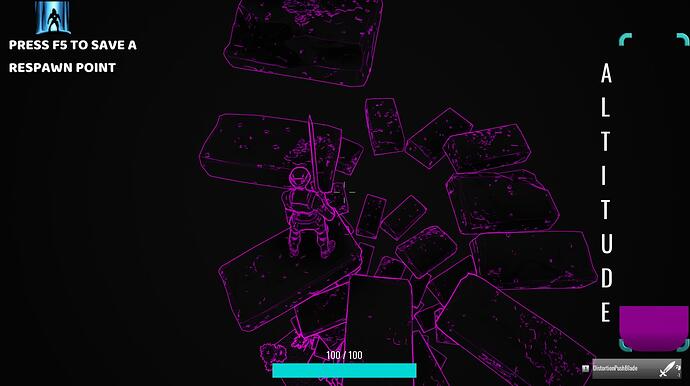 *
ADDITIONAL INFO:
*Special Thanks To The Lord Of Code for making the altitude bar possible (u know who you are ;D) Manticore Games for the provided assets, Hani for his " Save Point Template" & StandardCombo for the templates provided

*
Enjoy The Journey!