GAME NAME: SPORT
PLAYER COUNT: 1-8
CORE VERSION: 1.9.9
GAME VERSION: 1.0.9
GAME LINK: SPORT by varglbargl - Core Games
GAME DESCRIPTION:
Welcome to SPORT, the sequel to sports by varglbargl!
All you need to know:
WASD - Move!
Right-Click - Knock something into the air!
Left-Click - Hit it out of the park!
Space - Jump!
Shift - Sprint!
You just do sports and get points!
GAME ROADMAP:
- MORE Bonus Goals each round
- MORE uniform types and cosmetic options
- Further customization like accessories or picking your "weapons" (ex: hockey stick, tennis racket, etc)
- Better way to show other players' scores in the UI
- AND MUCH MORE!! PROBABLY!!!
GAME VERSION NOTES:
NEW FEATURES:
- REWARD POINTS!!!
- Weather effects that change each round
- Added GO KARTS
- The SKATE PARK is now open!!
- New ball types and gameplay modifiers
- Rock climbing wall now REALLY climbable
- Improved player animations by a lot!
BUG FIXES:
- Fixed a visual bug with inverse kinematics causing players to constantly try to step on top of their own kneepads
- Fixed a bug where players were sometimes able to enter The Gun Circle
- Fixed bug where the round reset countdown playing at the wrong time
MEDIA: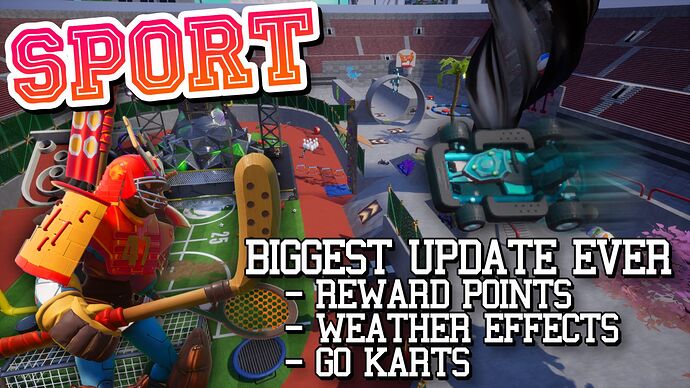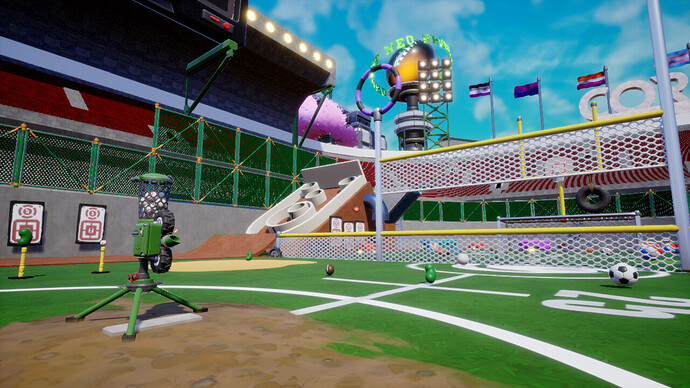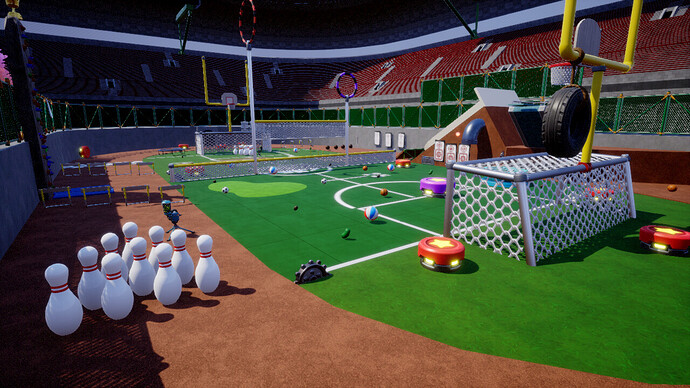 ADDITIONAL INFO:
hmu on the Core Creator discord I'm @varglbargl there too