TEMPLATE NAME: Spooky Bones Halloween Props
CORE VERSION: 1.10.3
TEMPLATE VERSION: 1.2.0
TEMPLATE DESCRIPTION:
Collection of 14 Halloween Horror Props. Use of VFX and scripted lighting FX.
All the skeletons are constructed and rigged up with a posable pivot point system instead of using the Humanoid Animated mesh rigs. You can adjust the the poses as desired and even apply movement scripting to them for extra fun touch.
7 Graveyard Props
Spooky Urban Tire Alter Prop
4 Food/Drink Server props
Gory Horror Prop
Cauldron
TEMPLATE ROADMAP:
planned updates, additions, fixes, enhancements to your template
Update 1.2.0
1). Goo Bone Pile scale and some adjustment to materials.
2). Adjustments to mesh merges.
TEMPLATE VERSION NOTES:
log of your template's version notes example:
1.0.0 - Initial release
MEDIA: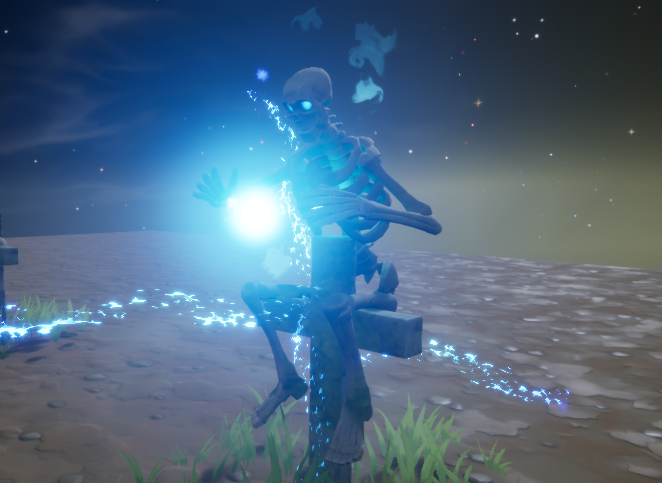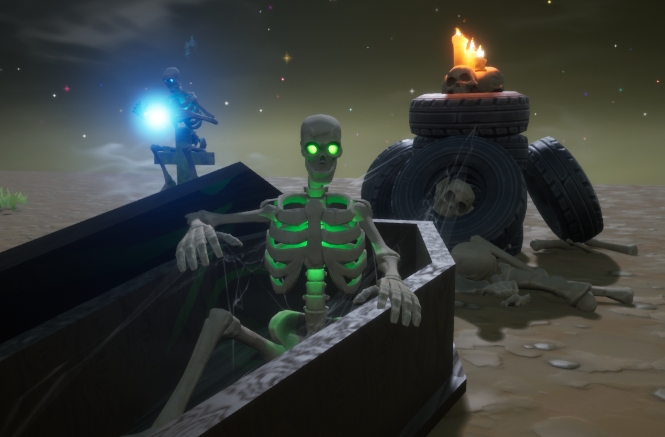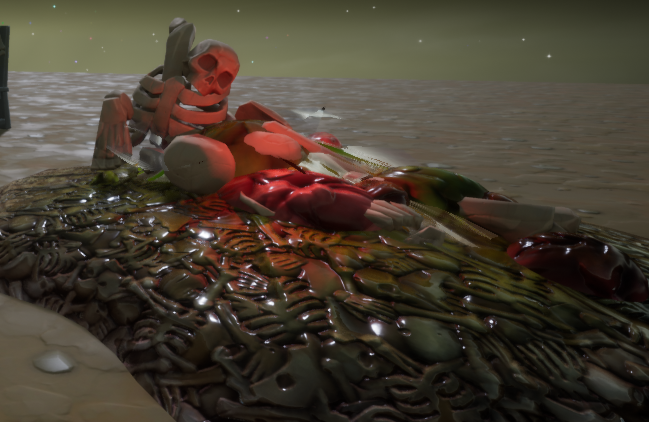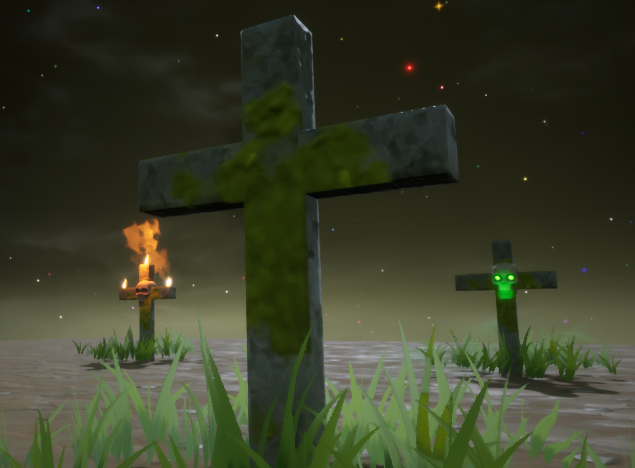 ADDITIONAL INFO:
All additional information here