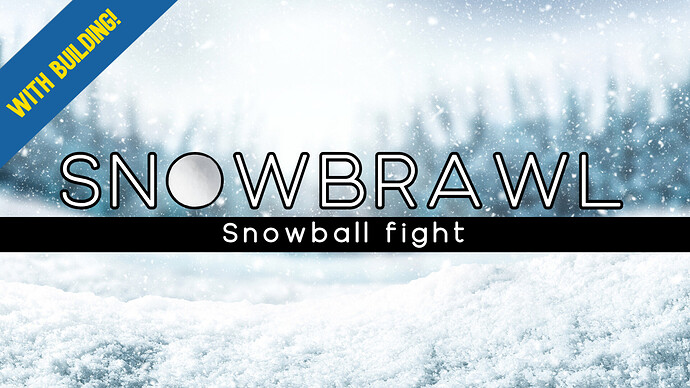 GAME NAME: Snowbrawl
PLAYER COUNT: 12
GAME LINK: Snowbrawl by Luax - Core Games
SHORT GAME DESCRIPTION:
A capture the flag snowball fight, with building!
LONG GAME DESCRIPTION
Snowbrawl is a multiplayer, capture the flag, snowball fight with building elements. Players collect snow from snow piles and use it to throw snowballs and build walls. The objective of each team is to capture enemy flags by bringing them to their team's flag. The first team to capture 3 flags wins.
CONTROLS
F to collect snow near a snow pile
Left click to shoot
Tab to view the score table
M to toggle the music
Q to toggle build mode
E to build when in build mode
V to switch between 3rd and 1st person camera
Mouse scroll to change 3rd person camera distance