TEMPLATE NAME: Shop UI-Grizzly Mods
CORE VERSION: 1.10.3
TEMPLATE VERSION: 1.0.0
TEMPLATE DESCRIPTION:
Fully customizable Shop UI with custom properties for setting up the shop in many ways. Can be toggled to have a key-bind open or interactable trigger, Among other custom properties all on the main folder(Name of shop, currency used in game, etc.). Comes with a READ_ME file that will help with initial setup. DM me with any questions on discord.
TEMPLATE ROADMAP:
Will update on request.
TEMPLATE VERSION NOTES:
log of your template's version notes example:
1.0.0 - Initial release
MEDIA:
*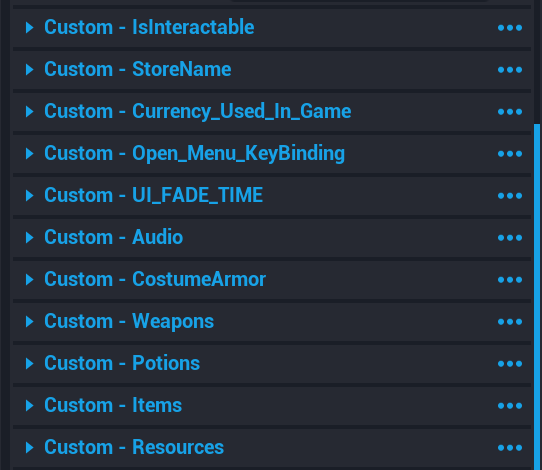 *