GAME NAME: Sculptor Studio
PLAYER COUNT: 1-16 (optimal: any)
CORE VERSION: 1.9.9
GAME VERSION: 1.0.2
GAME LINK: Sculptor Studio by GauVeldt - Core Games
GAME DESCRIPTION:
A shared 3D studio where players may collaborate to produce voxel sculptures.
Welcome to Creative Mode!
GAME ROADMAP:
TBA
GAME VERSION NOTES:
1.0.0
Initial release
1.0.1
Send current world to players on join
1.0.2
Added some additional block types.
MEDIA: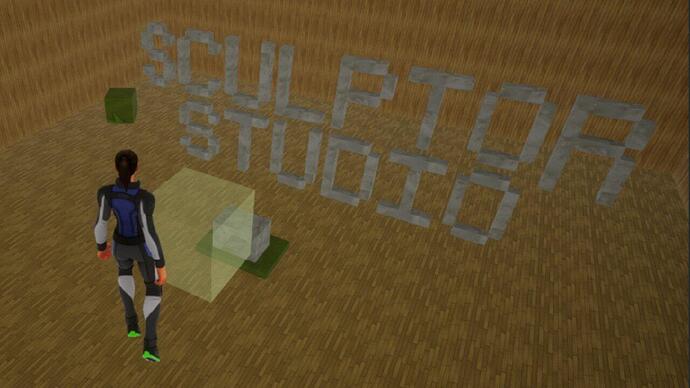 ADDITIONAL INFO:
Experimental concept.