TEMPLATE NAME: Rusty Can of Beans
CORE VERSION: 1.10.3
TEMPLATE VERSION: 1.0.0
TEMPLATE DESCRIPTION:
Remixed the Can 'o' Beans Hat - Dropped the eyes, mouth, and pick-up trigger to create a fixed prop.
Merged the entire thing to save space - the parts got a little messy in the hierarchy due to a quick pass of disabling camera collision for the hat build.
Nice prop - looks like a commercial kitchen size container.
Hope this helps your game.
TEMPLATE ROADMAP:
Could do a closed/sealed version - possibly a kit of can varieties
TEMPLATE VERSION NOTES:
1.0.0 - Initial release
MEDIA: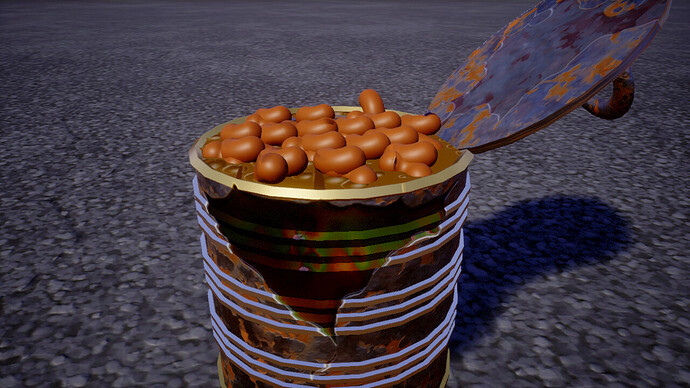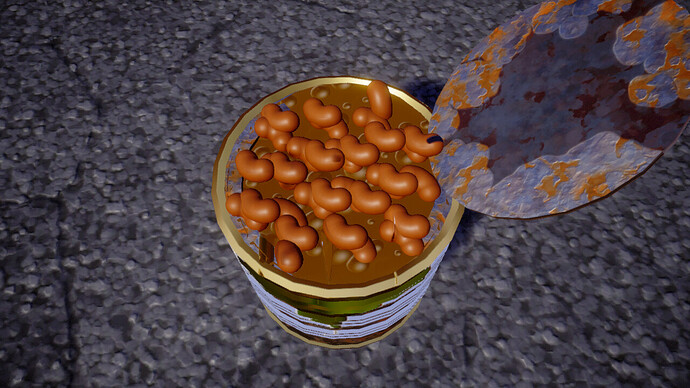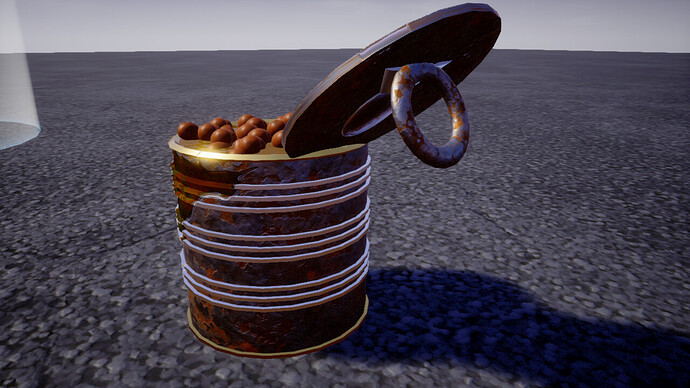 ADDITIONAL INFO:
They're a magical fruit.......