GAME NAME: Redwood City-Courthouse Square
PLAYER COUNT: 1-16
CORE VERSION: 1.9.9
GAME VERSION: 1.0.43
GAME LINK: Redwood City - Yad-Zukie HUB by YadNi_Monde - Core Games
GAME DESCRIPTION:
For the City Building jam. Monuments and Landmarks Category.
This is the recreation of the Courthouse Square in Redwood City California USA.
This place is situated 15 kilometers from the Manticore Offices... Easier to judge accuracy that way.
Multiple jumps (X5) allowed to facilitate viewing details as high as needed.
Entirely built by YadNi_Monde without using ANY models from CC.
Walkers Script found and modified by Tezuki based on Aphrim s.
Testers: Dryde, Tezuki, AnunnakiAnubis.
GAME ROADMAP:
After Contest: Update with Textures, Adding Game Features, Link to Other Games with Portals
GAME VERSION NOTES:
*V1.0.43 - Mar 23, 2021
Slight Credits Change
Final Version for the City Jam Contest*
MEDIA:
*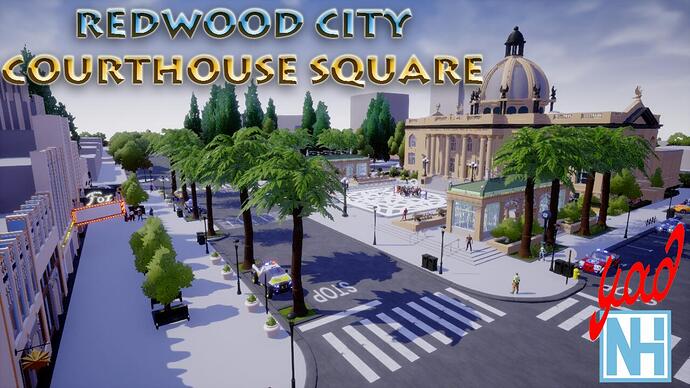 *
ADDITIONAL INFO:
All additional information here