GAME NAME: Oathbound
PLAYER COUNT: Singleplayer (1)
CORE VERSION: 1.9.9
GAME VERSION: 1.0.2
GAME LINK: Oathbound - RPG [Alpha] by StormHawk - Core Games
GAME DESCRIPTION:
A dark fantasy souls-like adventure RPG with custom weapons and monsters. Explore the dungeons of an old fortress and fight your way through to the end.
GAME ROADMAP:
The game is currently discontinued but development will commence eventually.
GAME VERSION NOTES:
1.0.2 - Unlocked player camera. Changed Roll to face Player Movement instead of Camera.
1.0.1 - Bug fixes.
1.0.0 - Initial release.
MEDIA: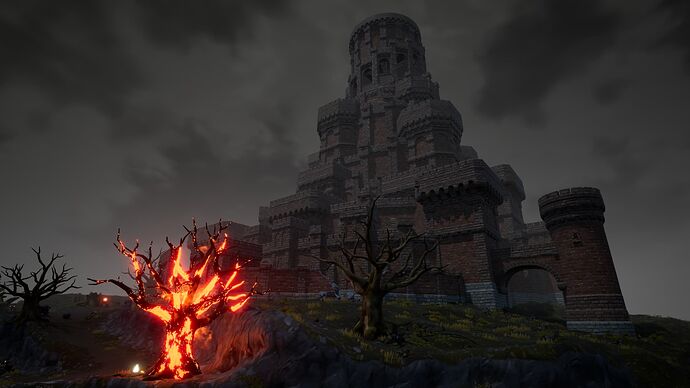 Explore the ruins of the old fortress and discover it's dark secrets.
ADDITIONAL INFO:
This game is unfinished and in very early alpha. There is a massive amount of content and functionality waiting to be added once I pick it up again. Until then feel free to explore and try out the combat. Thank you for playing and I appreciate any feedback you have.