GAME NAME: Oan Outpost
PLAYER COUNT: 4
GAME LINK: city-building-jam Oan-Outpost by PatrickWalker - Core Games
Update - The Oan Outpost is now my official HUB. Added a few portals of my favourite games so far. Added new small area with game portal. Added tip Machine. More stuff to come.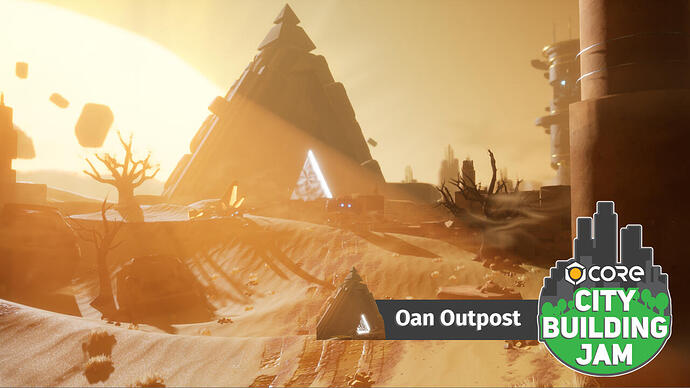 GAME DESCRIPTION:
City Building Jam submission. Explore beautiful desert planet with an ancient Pyramid. Human outpost on desert planet was attacked by alliens after humanity uncovered ancient pyramid and opened the portal.