GAME NAME: Must Have Air!
PLAYER COUNT: 1-8
CORE VERSION: 1.9.9
GAME VERSION: 1.0.25 please update
GAME LINK: Must Have Air!
GAME DESCRIPTION:
You are running out of air! Be the last one standing and collect air cannisters before others beat you to it. Watch out for obstacles and look for shortcuts!
GAME ROADMAP:
Solo Time Attack, Enemy Health HUD, New level, More solo modes, Challenges
GAME VERSION NOTES:
log of your game's version notes, copy from game page. example:
*Solo time attack added end end trigger bug fixed. *
MEDIA:
*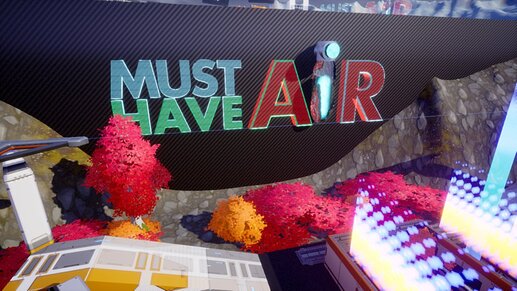 *
ADDITIONAL INFO:
Feedback and bug reporting welcome. Please connect with me on Discord or here in the comments