GAME NAME: For Fishing Sake
PLAYER COUNT: 1 - 32 players
CORE VERSION: 1.9.9
GAME VERSION: 1.0.0 please update
GAME LINK: Link to your game on coregames.com [For Fishing Sake! by JasonCdesign - Core Games]
GAME DESCRIPTION:
Hangout with other players while you passively fish, that's it plain and simple. Also the place to calm down when you're not.
GAME ROADMAP:
NA
GAME VERSION NOTES:
1.0.0 - Initial release
MEDIA: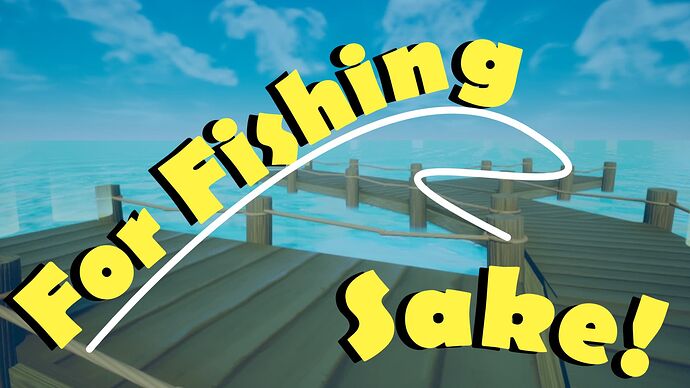 ADDITIONAL INFO:
I made this game over a 4hr period to challenge myself, mainly focused on Coding.
Also thanks to Community content creators for the art assets, much appreciated!