TEMPLATE NAME: Modified Cabinet Pack by NDG
CORE VERSION: 1.10.3
TEMPLATE VERSION: 1.0.0
TEMPLATE DESCRIPTION:
Drag and drop completed cabinets with lighting into your scenes/builds!
This content originated in my "Lotsa Lights Pack" but I felt the need to simplify the use for everyone.
This is every Core Content cabinet, matched with an appropriate door and optional topper.
Each cabinet is displayed with under cabinet lighting and another version with under/over cabinet lighting.
Recessed Lighting and structure pieces included
I hope this helps anyone designing interiors to speed up/simplify your process.
TEMPLATE ROADMAP:
Not at this time unless I build new cabinets to add to the Core content....
TEMPLATE VERSION NOTES:
1.0.0 - Initial release
MEDIA: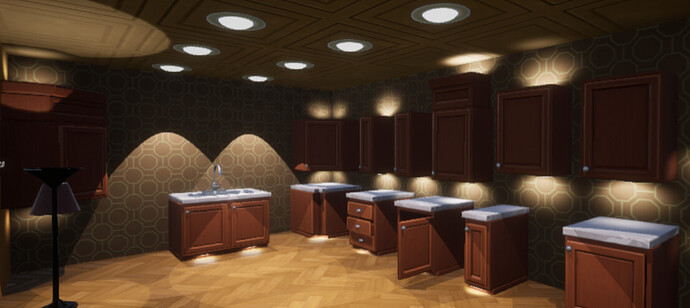 ADDITIONAL INFO:
Enjoy!