GAME NAME: Minigolf
PLAYER COUNT: 6
CORE VERSION: 1.10+
GAME VERSION: 1.0.84
GAME LINK: Minigolf by Divide - Core Games
GAME DESCRIPTION:
Play with your friends and compete against them in Mini Golf
Divided - Programming, Maps, Tileset
Cen - Environment Artist
Sino - Design, Audio and Art
CptPlastic - Design and Art
GAME ROADMAP:
Single player mode for speed runners and score keepers.
Better overall score per 9/18 holes - per hole scoring.
Battle golf.
GAME VERSION NOTES:
v1.0.84 - 2021 Edition
Replaced Christmas decorations with New Year decor
Changed Background Music to fit the theme
Added new 2021 Hat cosmetic in the shop
Minor level adjustments to improve player experience
v1.0.68 - WINTERLAND
Added 9 New Courses
Added Costume Shop
Added Point of Interest to show the flag pole of the course players are currently on
UI Updated
Environment changed to fit the winter theme
Improved physics
Added Daily Login Rewards
Added Reward Currency when completing a course
Removed being able to change appearance for free by pressing z, x, c. (Tough luck if you did not know about this)
Added Sinobun...lol
V1.0.64 - Dec 4, 2020
Added Tutorial Screen
Experimental costumes added (hit Z,X,C to cycle betweeen them)
Fixed bug with reset shot
Fixed bug with being ready to shoot
Reduced Max Players to 6
V1.0.63 - Dec 2, 2020
Changed max players to 8
Increased wait time for other players when finishing a course
Fixed bug with ball not getting destroyed when off course
Camera look sensitivity fixed
Disappearing ball bug fixed
Disabled mounts
Fixed camera angle when joining mid game
Added 'reset' button if you're moving for more than 15 seconds on a shot
Added sounds for timer ticking
MEDIA: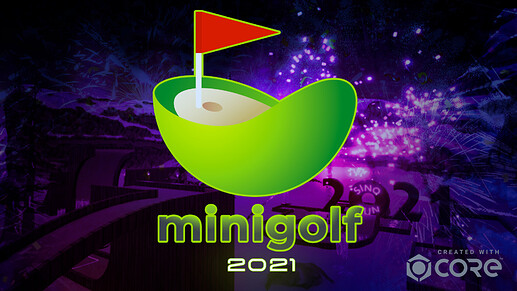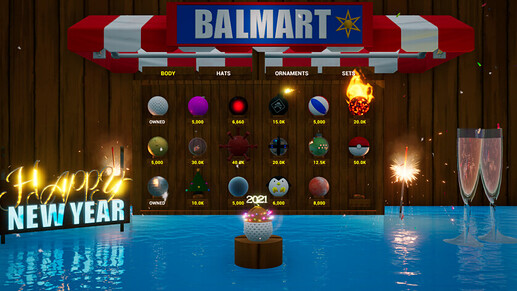 ADDITIONAL INFO:
SHOP AND IN-GAME PAY! Get game money for just playing the game!