GAME NAME: Mini Zombie Survival
PLAYER COUNT: number of players to play and optimal players 1-7
Singleplayer/Multiplayer
CORE VERSION: 1.9.9
GAME VERSION: 1.0.0
GAME LINK: MINI Zombie Survival! by LumenDev - Core Games
GAME DESCRIPTION:
Survive!!! -Zombies might kill you! -Singleplayer-Multiplayer-Cooperative.
After Finishing each round the server will get harder!!!

GAME ROADMAP:
I made this for fun, however if it gets a lot of attention / love from the community i will upgrade it.
GAME VERSION NOTES:
1.0.0 - Initial release
MEDIA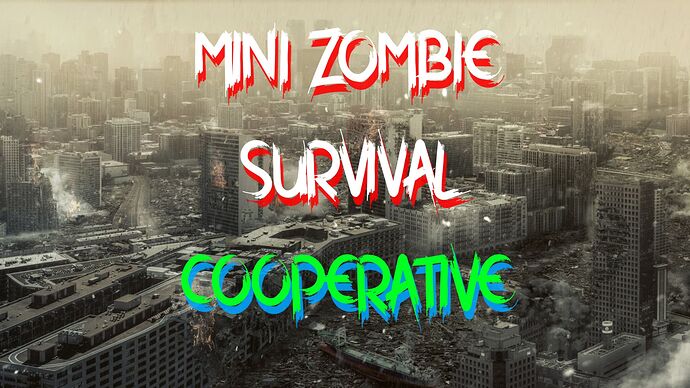 ADDITIONAL INFO:
Made it in 1 hour. (the base game)
Polished in 6+ hours.