GAME NAME: Martians Ate My Neighbors
PLAYER COUNT: 1-4
CORE VERSION: *1.9.9
GAME VERSION: v1.0
GAME LINK: [Martians Ate My Neighbors by Kryyss - Core Games]
GAME DESCRIPTION:
Run for your life in this heart-pounding, action game where you are sent to neighbourhoods across the world to save people from the dangers of a crazy Martian invasion. The spiritual successor to the 90's cult-classic - Zombies Ate My Neighbours.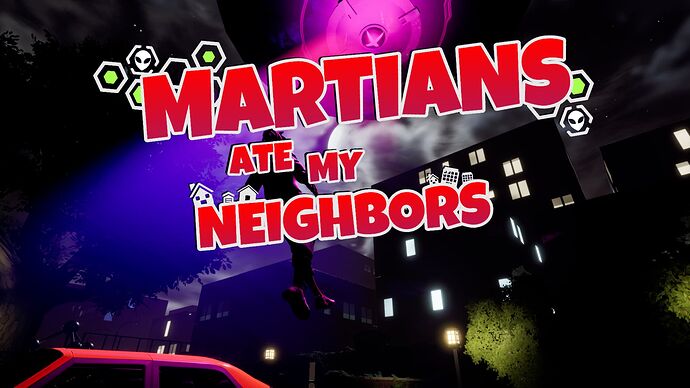 GAME VERSION NOTES:
Version 1.0 final release.
Known issues:
None
MEDIA:
MAMN Launch Teaser
[Martians Ate My Neighbors Launch Teaser - YouTube]