TEMPLATE NAME: Utterly Map Vote 2.0
CORE VERSION: 1.10.3
TEMPLATE VERSION: 1.6.0
TEMPLATE DESCRIPTION:
On the round end event players are presented a list of maps/levels and are able to vote for which to play next.
A random map option is included.
If vote is tied then a random map is picked.
All players will be moved to the winning map.
UI visuals are basic , assuming you will need to change them to match your games visual theme.
TEMPLATE ROADMAP:
planned updates, additions, fixes, enhancements to your template
TEMPLATE VERSION NOTES:
*1.0.0 - Initial release
1.6.0 - Various bug fixes and script to handle edge cases *
MEDIA:
*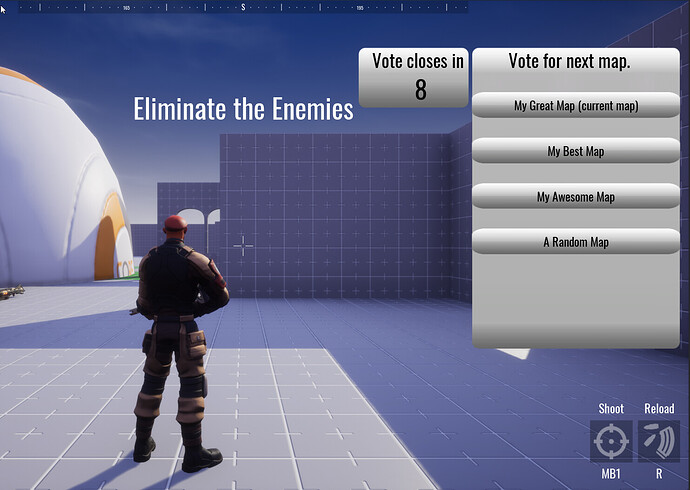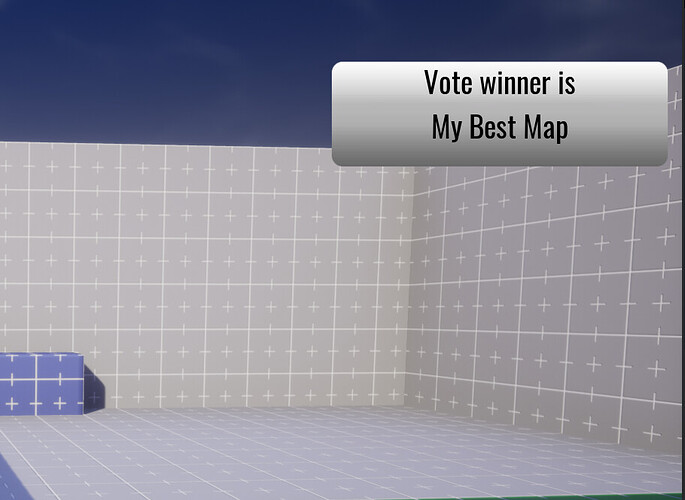 *
ADDITIONAL INFO: