TEMPLATE NAME: Dust2Fort Map
CORE VERSION: 1.10.3
TEMPLATE VERSION: 1.0.4
TEMPLATE DESCRIPTION:
A battle arena map inspired by the iconic Counter Strike Dust2 map.
Template includes the map geometry and environment only. No gameplay mechanics, spawns, etc. Just drag n drop into the hierarchy.
Layout should work with most game styles with lots of options for capture points and objectives.
Designed for first person camera. Untested in third person view.
TEMPLATE ROADMAP:
...
TEMPLATE VERSION NOTES:
log of your template's version notes example:
1.0.3 - Initial release
MEDIA: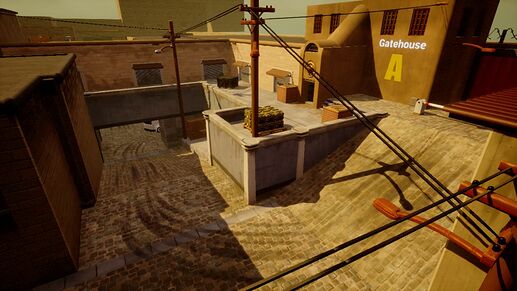 ADDITIONAL INFO:
Also available as a simple game to showcase the map Dust2Fort Showcase by Utterly - Core Games