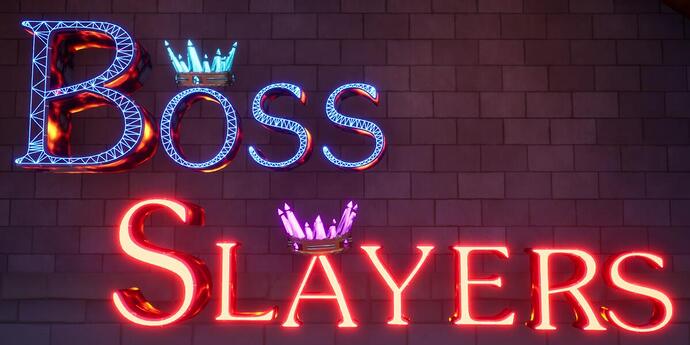 Hi Everyone!
Welcome to Boss Slayers!
Boss Slayers is a New Endless Level Dungeon Crawler using the Core Platform!
Come slay all kinds of Bosses!
Level up your own Slayer!
Play with up to 8 Friends at a time!
Get New Gear!
New Ability's!
Get on the Leader Board!
Slay!
Have Fun and Explore all the Levels!
I am looking to build a full team to create a fun multiplayer kind of Dungeon Style Game!
This Idea is still in the early stages of getting started, but I would love the help if anyone with experience that would like to create something like this would like to join a team with me.
If this game does take off and there is some monetization involved, we would of course work out some kind of profit sharing plan. If anyone is interested you can send me a PM on the forums or message me on Discord @Dragon Dice Gaming#3553. Thank you to anyone that wants to help!!!