TEMPLATE NAME: Little Shop of Horrors by NDG
CORE VERSION: 1.10.3
TEMPLATE VERSION: 1.0.0
TEMPLATE DESCRIPTION:
Scene I put together to stretch the creative muscles.
Originally started Audrey II as a Mario style tube monster but my imagination took over.
Props to @Aggripina for highlighting the use of the animated meshes in template builds. TYSM !
Scene includes Audrey II - the plant grabbing the animated mesh | The sign | Housed inside of a base Core Marketplace template building - single story, no ceiling.
Just for fun.
NDG
TEMPLATE ROADMAP:
TEMPLATE VERSION NOTES:
1.0.0 - Initial release
MEDIA: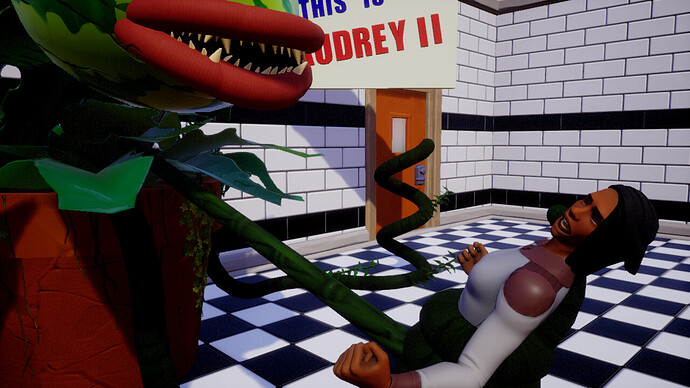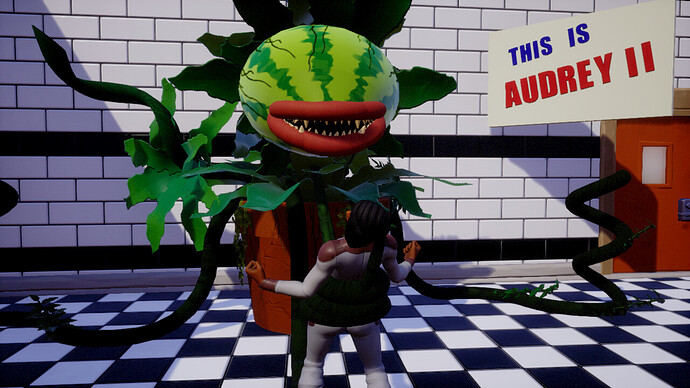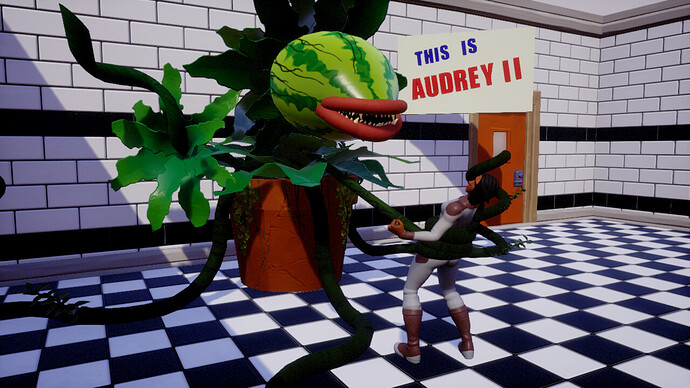 ADDITIONAL INFO:
"Feed me Seymour......"