TEMPLATE NAME: LED TikTok/Streamer Light Set
CORE VERSION: 1.10.3
TEMPLATE VERSION: 1.0.0
TEMPLATE DESCRIPTION:
Something cool to try out. Changeable, LED Lights in a gamer/tiktok style set up.
Thanks to @CommanderFoo advanced color picker CC, I put together a short, functional use case of changeable LED lights.
If you like this and want to understand how it works, download his entire CC package. It has many functional examples to try out.
TEMPLATE ROADMAP:
N/A
TEMPLATE VERSION NOTES:
1.0.0 - Initial release
MEDIA: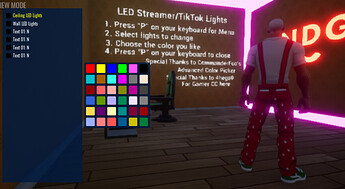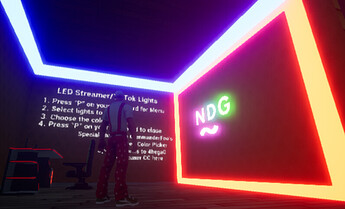 ADDITIONAL INFO:
Thanks to @CommanderFoo for his very cool Advanced Color Picker CC