Do you want to learn how to make a game from A to Z using Core? Are you interested in creating world spaces and designing the next metaverse?
Join the next Core Fundamentals Creator Bootcamp!

What is the Core Creator Bootcamp?
We are organizing a new Core Fundamentals Creator Bootcamp: 3 weeks of online lessons to teach you all the basics from Kitbashing and scripting to environment art and worldspace creation.
Bootcamper Feedback - "I would 100% recommend Bootcamp to anyone who wants to level up their game development!"
The program is entirely free and if you pass the final project, you will receive an exclusive skin on Core.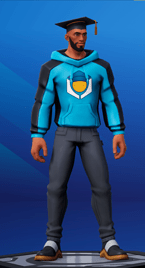 What you will learn
Everything about the Editor.
Using models to kitbash what you need for your games.
How to add logic in your creations without any lines of code.
How to make professionally looking games and worlds (lighting, VFX, and post-process).
How to use Lua and the Core API to add basic behaviours to your objects.
How to create Game Events to engage with your players.
How to use Community Content and make modular scripts.
Bootcamper Feedback - "This is the best hands on experience any person who is willing to learn the ropes of Core could wish for, with interesting classes, great professors, and daily exercises that will push your limits. It is also a wonderful opportunity to meet amazing co creators and have a lot of fun."
Dates
January 24 - February 11 2022 (3 weeks), 3pm - 5pm PT
Requirements to enter the Bootcamp
Proficient in writing and speaking in English
Available Monday through Friday from 3pm to 5pm PT
Participate in the challenges and the final project
You can join even if you have no experience with scripting
Bootcamper Feedback - "Attending Core Bootcamp was one of the best decisions I've ever made. I met a bunch of amazing people in my class, forming friendships that could continue for years to come. And I learned a ton about Core that I wasn't able to learn on the website or by creating games."
How to apply?
Fill this form: Core Creator Bootcamp Application Form
We are going to close the application a few days before the Bootcamp so apply now!