GAME NAME: Island of Lost Words
PLAYER COUNT: 1
CORE VERSION: 1.9.9
GAME VERSION: 1.0.3
GAME LINK: Island of Lost Words by randomphantom - Core Games
GAME DESCRIPTION:
Pick up messages from bottles along the seashore.
Collect the words in those messages.
Send out your message in a bottle into the world.
An experimental game about the power of words.
Best played over the course of a few days.
Diversifiers used: Core Exercise, Fake News, Snail's Pace.
Credits:
Oasis by Johnhenderson1963
Wood Sign by Loganou974
MEDIA: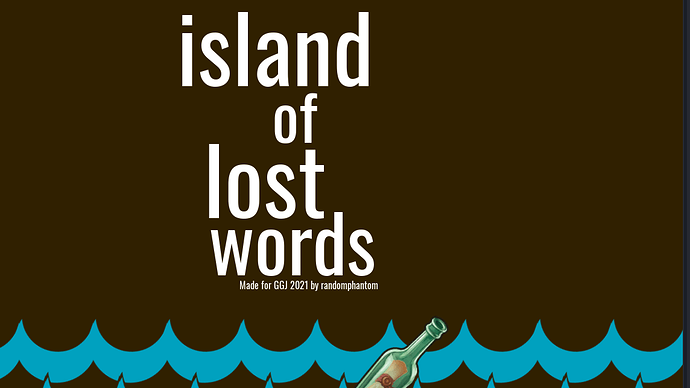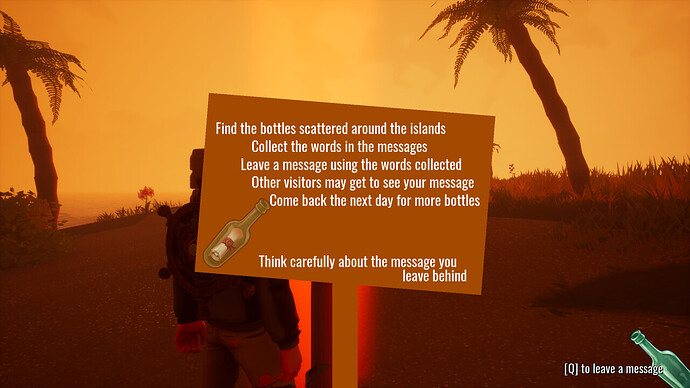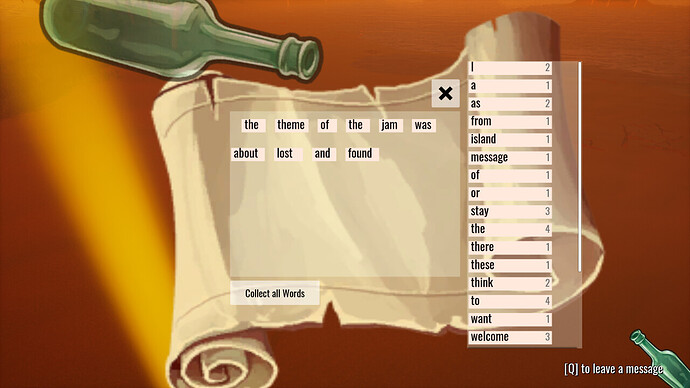 !
ADDITIONAL INFO:
This is more of an experimental game or a non-game. The mechanics were primarily inspired by the theme "lost and found".
This is played over the course of a few days - the number of bottles washed onshore will regenerate over each day.
If you have provided a message it would be readable by other players - until 200 submissions are made by other players. You can submit a new message which overrides the previous message written.
The player messages are done using the leaderboard system's additional data field. Due to the limit of 8 characters, I used 5 leaderboards - each word uses 2 characters.
As for the other messages I put into the game - they were randomly picked from various sources but somehow most of them ended up as song lyrics

Might add more messages but right now the game will start looping messages once it reaches the last preset message.
I hope you discover the message of this game yourself