GAME NAME: Ice Skating VS Zombies
PLAYER COUNT: 1-8 players
CORE VERSION: 1.9.9
GAME VERSION: Prototype
GAME LINK: Ice Skating vs Zombies by Bells - Core Games
GAME DESCRIPTION:
Harness the power of ice skating. . . to defeat zombies?! Speed and slice your way through the zombies, and perfect your figure skating skills to unleash devastating attacks!
Prototype/Work in progress! More features to come!! My first game ever on Core! Thanks for checking it out!
GAME ROADMAP:
Randomized collectible challenges, score implementation, mana system, combo system, need bug fixes to reduce lag, ability to unlock new moves
GAME VERSION NOTES:
Prototype
MEDIA: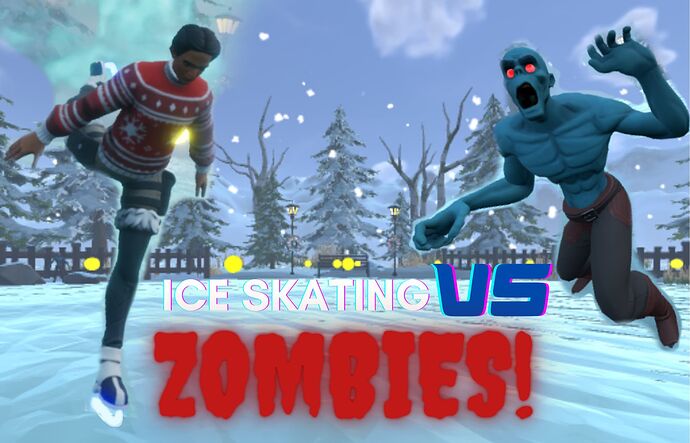 ADDITIONAL INFO:
New to Core/Lua, so I'm still learning