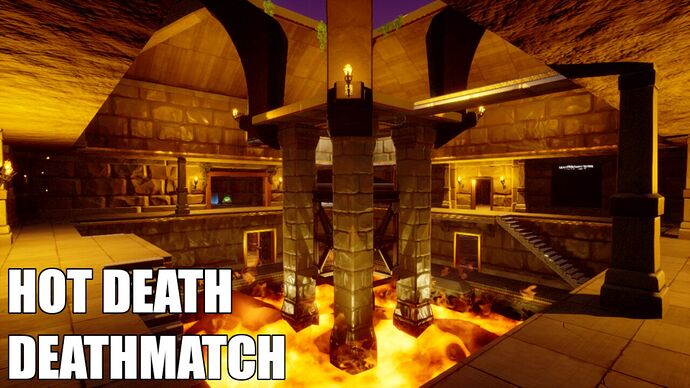 GAME NAME: Hot Death Deathmatch
PLAYER COUNT: 2 - 8
CORE VERSION: 1.9.9
GAME VERSION: 1.0.11
GAME LINK: (Hot Death Deathmatch by DevDorian - Core Games)
GAME DESCRIPTION:
A fully working, enhanced deathmatch experience. Fluid combat, well made GUI with realistic torch lighting, jump pad, teleporter and designed with 2-8 players in mind. No default geometry, all build from the ground up.
ADDITIONAL INFO:
My first game

. Spent a couple weeks fine-tuning it and learning Core along the way. Was a great experience. I would appreciate any constructive feedback

. Enjoy!