TEMPLATE NAME: Chopping Wood Scene and Props
CORE VERSION: 1.10.3
TEMPLATE VERSION: 1.0.0
TEMPLATE DESCRIPTION:
Titled - Honest Day's Work.
This scene includes the Wooden Handle Axe (prop only), Whole Log Sections, Half Log Sections, Triangle Log Chopped and a Prism Log Chopped.
Arranged into a scene to showcase the beauty of the simplistic builds.
Living in the desert, I miss days spent in the woods. Was thinking about, just chopping wood - started missing home.
Hope someone can find some use for this in their future game.
Enjoy,
NDG
TEMPLATE ROADMAP:
None at this time.
TEMPLATE VERSION NOTES:
1.0.0 - Initial release
MEDIA: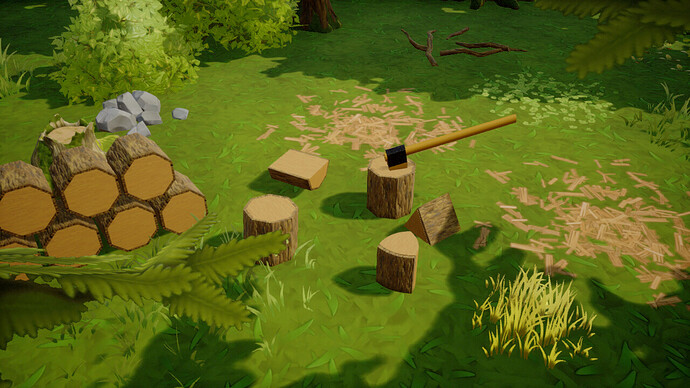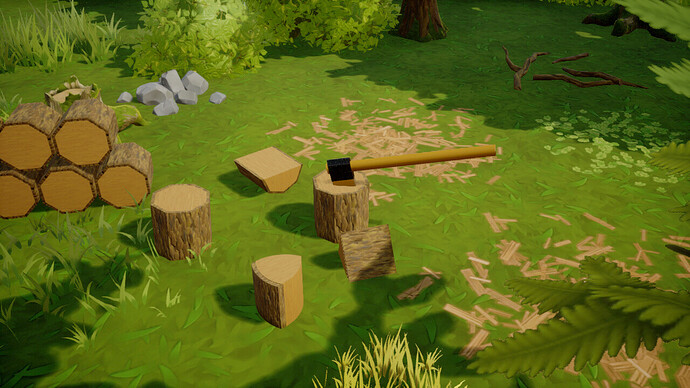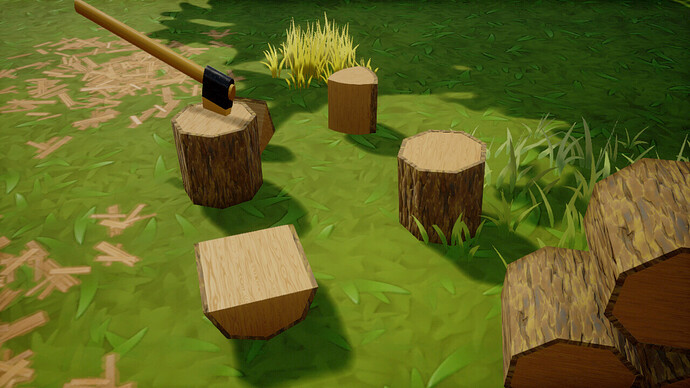 ADDITIONAL INFO:
Hope you dig it.