GAME NAME: Happy Holidays Creator's Hub
PLAYER COUNT: 8
CORE VERSION: 1.9.9
GAME VERSION: 1.0.3
GAME LINK: Happy Holidays Creator's Hub by NoobDadGamer - Core Games
GAME DESCRIPTION:
Social and Creator Display area for the Holiday Season. Let's fill the area with user created Christmas Trees, Snowmen, Christmas Tree Decorations or your personal choice of Holiday Decor!
DM me your .pbt files on Discord @TFish6379 or publish to CC with Hashtag #Noobmas2020


Extra Special Thanks to Aggripina for allowing me to use her beautiful SnowGlobe creations as a starting basis for this project! Tobs, BlueClairey, StayPunny for the stream inspiration and AwkwardGameDev for the IRL Details!
A Very Happy Holidays to You and Yours! Let's make this Holiday Season one to remember!
GAME ROADMAP:
Routine updates to add creator content and functions to enjoy.
GAME VERSION NOTES:
V1.0.3 - Dec 18, 2020
Changed mount time to (0), Added UGC from RyanTheDev,Yeaaa,DracoWolfie,MrBigFists,Loganou974,Varglbargl & Grimland - Disabled damage on snowballs
MEDIA: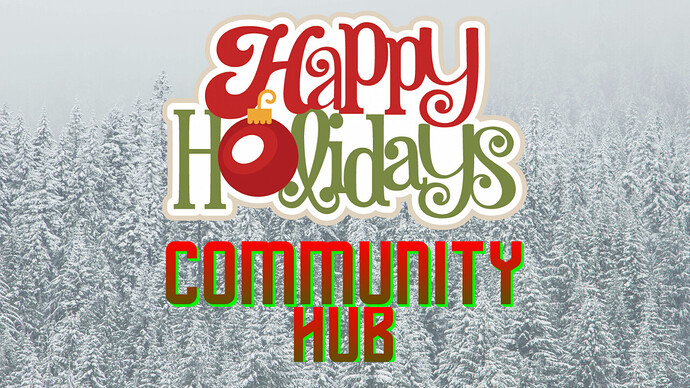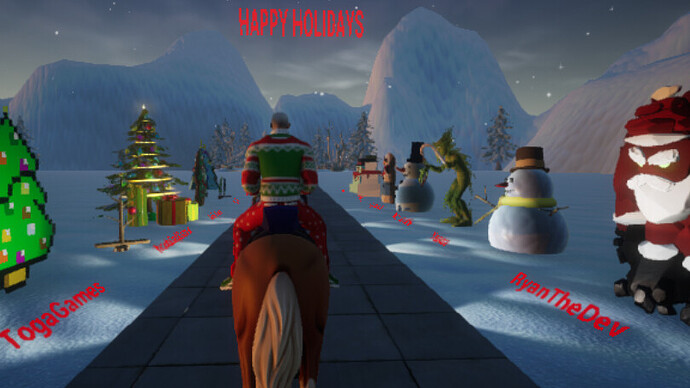 ADDITIONAL INFO: