GAME NAME: GravityGun Run
PLAYER COUNT: 2-5
CORE VERSION: 1.9.9
GAME VERSION: 1.0.0
GAME LINK: GravityGun Run by L12ard_k1ng - Core Games
GAME DESCRIPTION:
Simple FPS minigame. Use gravity gun to get yourself on the dropping plasma platforms and collect small spheres or stand on big sphere to collect points.
GAME ROADMAP:
Maybe merge couple of games like this into some space olympics.
GAME VERSION NOTES:
1.0.0 - Initial release
MEDIA: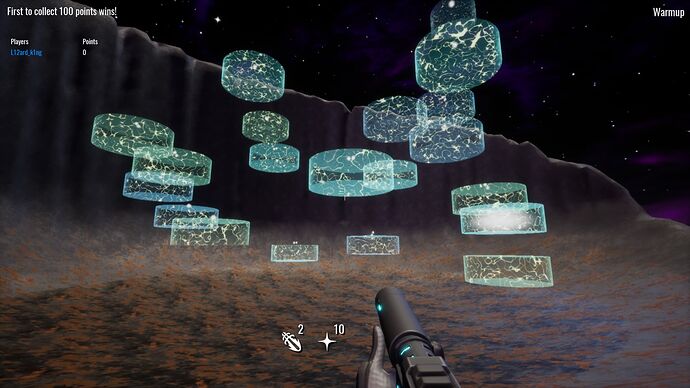 ADDITIONAL INFO:
dnn