GAME NAME: Golden World
PLAYER COUNT: number of players to play 1 optimal players 4-16
CORE VERSION: 1.9.9
GAME VERSION: 1.0.4
GAME LINK: Link to your game on coregames.com Golden World by LumenDev - Core Games
GAME DESCRIPTION:
*It all Started As a Chill Concept and now... Is A Game.
Be the first in collecting 3000 Gold To WIN and Hunt Down the Others! in this eternal land of Gold. Buy special items after every round.
King Midas was here...
The Game is intended to Bring only 1 thing and 1 thing only... FUN. (And a Relaxing Experience)
Open World Adventure.
*
GAME ROADMAP:
*More Weapons, Items, Costumes And Points of interests inside the map!

*
GAME VERSION NOTES:
*Alpha Stage Of The Game! (it might contain buggs)
If you wanna leave your feedback leave a comment!
Have fun! :*
1.0.4 - Initial release
MEDIA:
*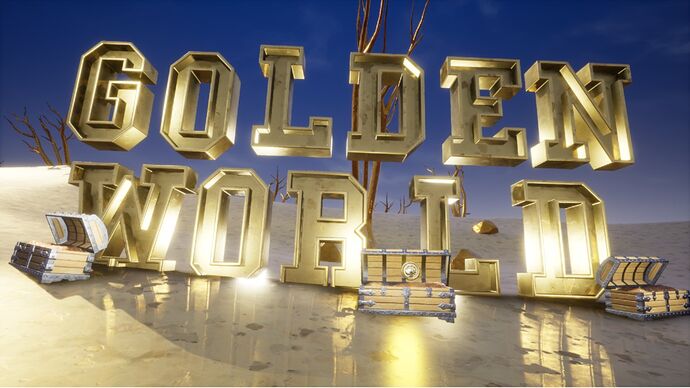 *
ADDITIONAL INFO:
Special thanks to all the community inside of core, if you spot 1 of your assets being used inside this game, this dedicatory mensage is for you! THANKS for sharing the kind of work worth implementing, this community is amazing