Hey, I'm wondering what would be more efficient / a better practice.
Should I use Custom Properties for every use of a CoreObject in code, or should I just use FindChildByName if I know the names are not going to change.
This is what I'm currently working on: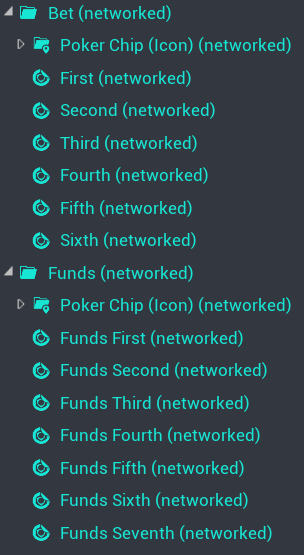 I'm putting all of the children of the bet, funds, etc. folders in tables to reference later in code. What I have currently is a custom property on each folder that references each child in the list.
Both methods work, I'm just not sure which one would be better.
Thanks