GAME NAME: Gauntlets
PLAYER COUNT: 1-10
CORE VERSION: 1.9.9
GAME VERSION: 1.0.1
GAME LINK: GAUNTLETS by OxxDesign - Core Games
GAME DESCRIPTION:
*So you think your a Warrior? Do you have what it takes to conquer the ~Tournament of Gauntlets~ and defeat the Notorious Nilrem?
Come inside and find out.
Nilrem doesnt favor the weak. He punishes them.
"Entering my Tournament is your death wish, let me get your grave ready."
~Nilrem~*
GAME ROADMAP:
planned updates, additions, fixes, enhancements to your game
GAME VERSION NOTES:
Version 1.0.7
Weapons added
Assets fixed
Backbone Updates
Enemy Spawn fixes
1.0.0 - Initial release
MEDIA:
*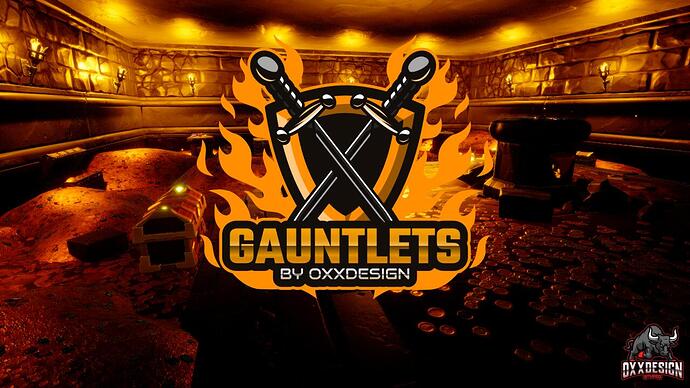 *
ADDITIONAL INFO:
Gauntlets has been a couple months in the making. My very first attempt at making my own game. After many revisions and starting over while learning Core and LUA. I decided its time to send it out to the public and hopefully get some feedback.