GAME NAME: Gauntlets -Revisited- by OxxDesign - Core Games
PLAYER COUNT: 1-8
CORE VERSION: 1.9.9
GAME VERSION: 2.0
GAME LINK: Gauntlets -Revisited- by OxxDesign - Core Games
GAME DESCRIPTION:
*So you think your a Warrior? Do you have what it takes to conquer the ~Tournament of Gauntlets~ and defeat the Notorious Nilrem?
Come inside and find out.
Nilrem doesnt favor the weak. He punishes them.
"Entering my Tournament is your death wish, let me get your grave ready."
~Nilrem~*
GAME ROADMAP:
More Quests, Weapons and Gauntlets
GAME VERSION NOTES:
log of your game's version notes, copy from game page. example:
1.0.0 - Initial release
MEDIA:
*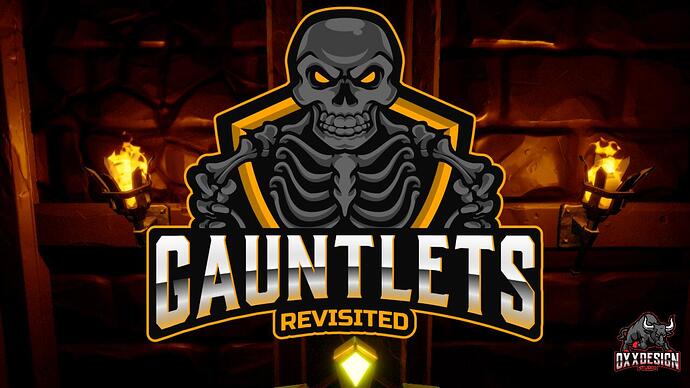 *
ADDITIONAL INFO:
*So after the launch of the original Gauntlets, we found many bugs and exploits players were using. This caused an immediate response on my part. I got to work right away on Gauntlets Revisited. Unfortunatly we had to put the inventory system on hold, till we can make some fixes to it. And make sure everything is active and operating correctly. So in the mean time I have put together Gauntlets Revisited, and reworked all aspects of the game with performance being a top priority. I'm sure you will notice a big improvement. To many enhancements and improvments to list. But I can tell you more quests will be on the way. Currently there is one lobby quest active.
Can you discover everything Revisited has to offer?
Thank you to everyone who provided feedback and updates on exploits.
Please feel free to join my Discord and give some feedback. (Comments, Bugs, Improvements etc...) Come and join the community.